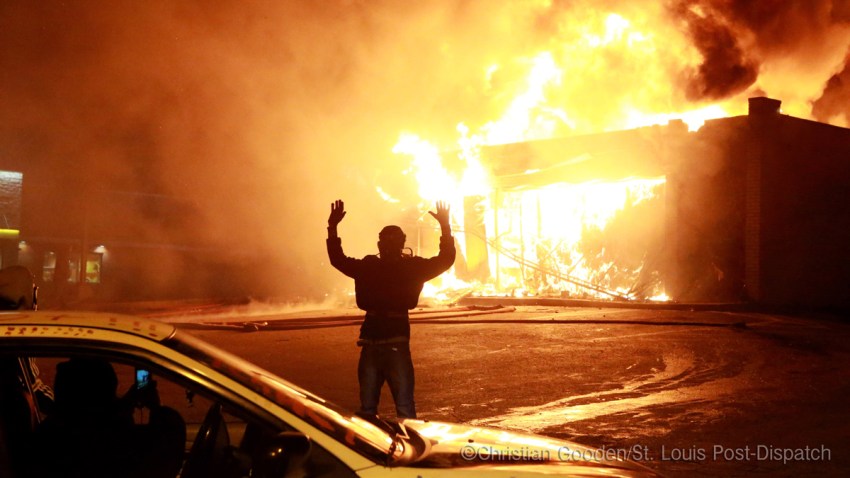 Christian Gooden's 20 years in photojournalism still didn't prepare him for what he saw near his hometown of St. Louis one year ago this week.
On Nov. 24, 2014, a St. Louis County grand jury announced that Darren Wilson would not be indicted in the shooting death of Michael Brown. The suburban city of Ferguson erupted, and the massive protests began to resemble a warzone. Police officers in combat gear "were no joke," Gooden remembers.
Police and demonstrators clashed, with the police firing tear gas at the crowds. Gooden, a 45-year-old married father of two, says that two residents threatened his life in five minutes.
"I had run behind this commercial building trying to get away from the tear gas fumes, but I got pushed back into the private backyards of some nearby homes," he recalled, adding that two homeowners "pulled pistols on me" and told him to get out of their yards.