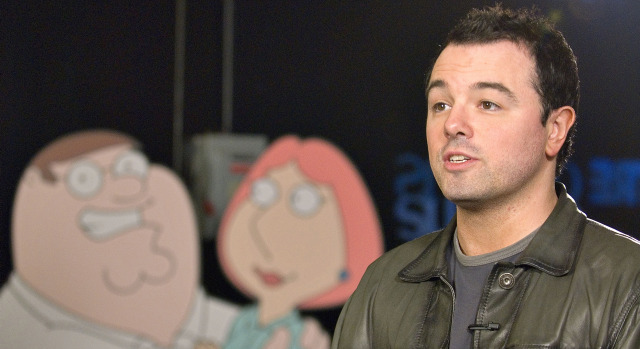 Lucky there's a Family Guy – to protect the right to make potentially offensive song parodies.
A federal judge scored one for the satirists when she tossed a copyright suit against the producers of the irreverent FOX animated hit "Family Guy," filed by the publishing company that owns "When You Wish Upon a Star," the syrupy ballad from Disney's "Pinnochio."
At issue was a song called, "I Need a Jew," in which buffoonish Peter Griffin wishes upon a star to find someone to handle his tangled finances. The song was merely a thinly veiled ripoff of the Jiminy Cricket-crooned classic with "new anti-Semitic lyrics," charged Bourne Co., which owns the copyright and claimed its property was damaged by the parody.
But Manhattan Federal Judge Deborah Batts threw out the suit this week, ruling that the 1940 standard was fair game for satire – especially given its "wholesome" history.
No matter what you think of the "Family Guy" song, Batts made the right call – legally and otherwise.
There's a long history of song parodies in popular culture -- as well as a history of protection for such speech. In the 1960s, Mad Magazine won a legal battle against Irving Berlin, who was steamed over its tame takeoffs on some of his songs. Three decades later, the U.S. Supreme Court ruled that 2 Live Crew's (remember Luther Campbell?) profanity-filled rap version of Roy Orbison's classic "Oh, Pretty Woman" was legally sound.
The "Family Guy" installment featuring "I Need a Jew" was steeped in controversy long before the lawsuit was filed. The episode, titled "When You Wish Upon a Weinstein," was produced in 2000, but FOX wouldn't run it. The show didn't air until 2003, on Cartoon Network, but has been seen in repeats since.
"Family Guy," as consistently funny as it is outrageous, is known for its occasional song parodies, written by series creator Seth MacFarlane and the show's resident composer Walter ("A Fifth of Beethoven") Murphy. Some are silly, some may be over the line, and some – like "The Freaking FCC" – are smart satire.
So which category does "I Need a Jew" fall into? Take a look and listen below, and decide for yourself.
Hester is founding director of the award-winning, multi-media NYCity News Service at the City University of New York Graduate School of Journalism. He is the former City Editor of the New York Daily News, where he started as a reporter in 1992.
Copyright FREEL - NBC Local Media