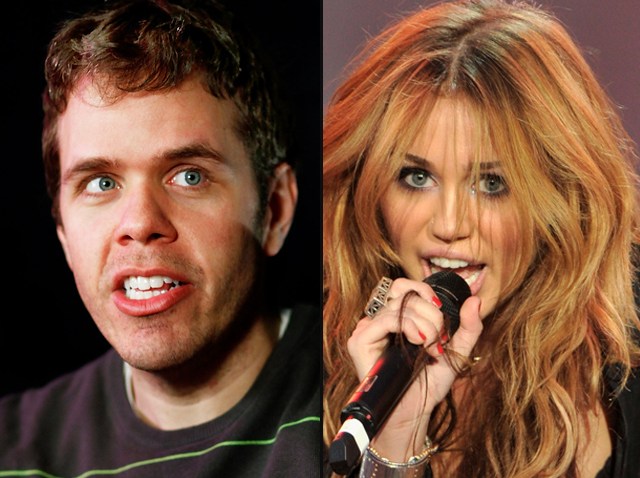 Has Perez Hilton gone too far this time?
The controversial celebrity blogger is drawing heat for tweeting an apparently explicit paparazzi photo of teen pop star Miley Cyrus exiting from a car.
Hilton shared a link Sunday to his 2-million strong Twitter followers that allegedly showed the 17-year-old Cyrus without underwear, Salon.com reported.
"If you are easily offended, do NOT click here …Oh, Miley! Warning: truly not for the easily offended!" Hilton tweeted before the post was later taken down.
While Hilton has made a career of mocking stars' embarrassing moments, the underage Cyrus photo could land him in trouble with the law, according to Salon.
Jeffrey Douglas, a Los Angeles criminal defense attorney who specializes in child pornography cases, called Hilton's liability "extraordinary and intense."
"We're not talking about a misdemeanor," Douglas told Salon. "You don't have to know what the definition of the law is; all you have to do is knowingly distribute the photograph."
Hilton responded to the dustup Tuesday afternoon in trademark outrageous fashion, posting a video on website that showed him pantsless and wearing a fur coat.
"I'm here wearing my fake fur to address a fake controversy," Hilton said.
Hilton denied that Cyrus had been photographed without her underwear, saying other paparazzi photos from the same shoot would back up his case.

"Sure I like to be controversial, but I don't want to go to jail," Hilton said. "Clearly, the reason I linked to that photo is cause I thought she was exiting this car in a very unladylike fashion. And you know I like to encourage Miley to be ladylike."
Cyrus' rep has not yet commented on the controversy. The singer's new album "Can't be Tamed" hits shelves on Monday.