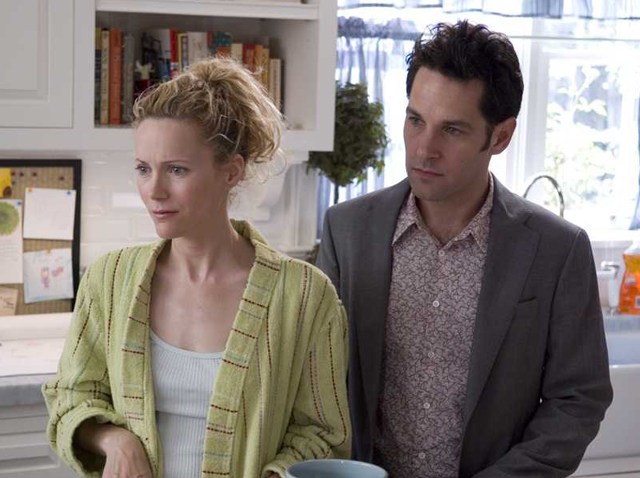 Are you ready for "Knocked Up, Too"? Or maybe "Knock Off"?
Paul Rudd and Leslie Mann will again play Pete and Debbie from "Knocked Up," in a spin-off to be written and directed by Apatow, reported Variety.
Plot details are scant, but it's doubtful that Heigl will join the reunion, which is slated for a June 1, 2012, release. In the wake of the film's success, Heigl was quoted as saying the film was "a little bit sexist," which Apatow originally tried to address in a respectful fashion.
But in 2009, while doing press for "Funny People," Apatow and Rogen were asked by Howard Stern about Heigl, with Apatow again trying to take the high road.
Rogen wasn't having it, noting that her new film, "The Ugly Truth," had "a scene where she's wearing ... underwear ... with a vibrator in it, so I'd have to see if that was uplifting for women."
"I gotta say it's not like we're the only people she said some bats--- crazy things about," added Rogen. "That's kind of her bag now."
Both Mann and Rudd have films showing at Sundance later this month, "Little Birds," and "My Idiot Brother," respectively.