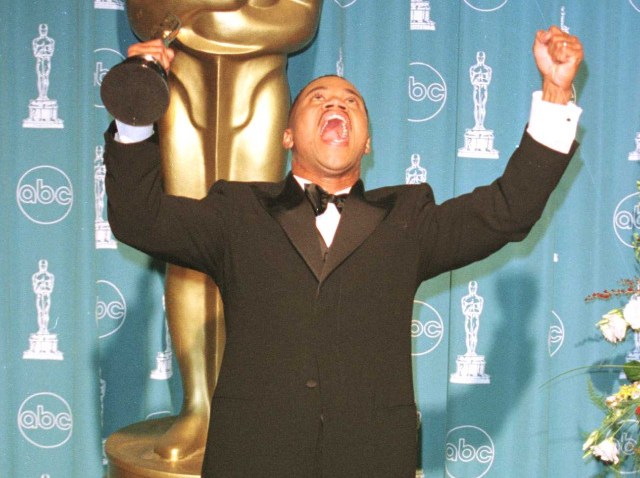 Film fans may be the ones expressing gratitude during the Oscars this year, because producers are finally cracking down on those annoying and endless thank-yous from statue clutching stars.
Gabourey Sidibe, nominated for her role in "Precious," told KIIS-FM's Ryan Seacrest that nominees were told at the Oscar luncheon to keep it fun and short. "They actually don't want to thank anyone they don't know -- not the producer or like, sound technicians or anything like that."

"They said to be funny, say something that you mean and then be funny," she recalled."

To keep the bruised egos to a minimum, the producers Adam Shankman and Bill Mechanic are pushing the Thank You Cam backstage. "You can thank everyone for as long as possible and they'll put it on the web," says Sidibe.

So it's not a worldwide audience. But the thought is there. We love the effort here. The industry thank you is always the most Hollywood-centric thing about the awards that turns off the rest of America -- even when it's a big star. The fact they have become part of the show is one big thing that needs to change. We prefer the Brits' approach -- short, sweet and one good laugh.