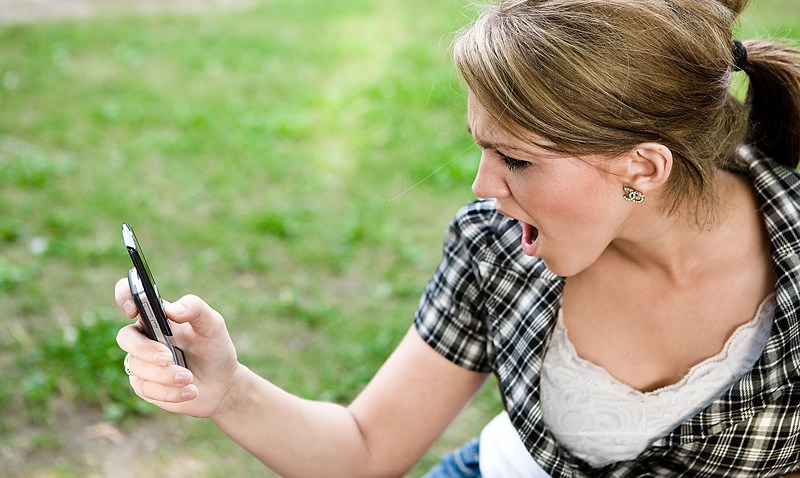 Feeling texty? Curb the urge to send before you're cuffed for "textual harassment."
Stalkers are getting creepy the 21st-century way by harassing their victims via text message or other cyber-media, according to reports.
Twenty-three percent of stalking victims reported in 2006 that they had been "cyberstalked" - followed through the Internet, cell phones, or e-mail, a new report by the Justice Department showed.
Legislators in Tennessee, Texas, Utah and Washington are considering bills that would explicitly name text messaging as part of their anti-stalking laws. The laws would put punishments in place for obsessive texters who can't stop hitting send.
"Technology has become a quick and easy way for stalkers to monitor and harass their victims," the Justice Department report said.
One young woman said that her bitter ex-boyfriend sent her messages at all hours of the night repeatedly, even when she demanded they stop.
"You should keep to yourself and stay away from other people," one threatening message said. The man messaged the girl at least once a day for a year, the student said.
Customers who feel threatened are advised to call authorities, no matter what medium they're being stalked in.
Copyright AP - Associated Press