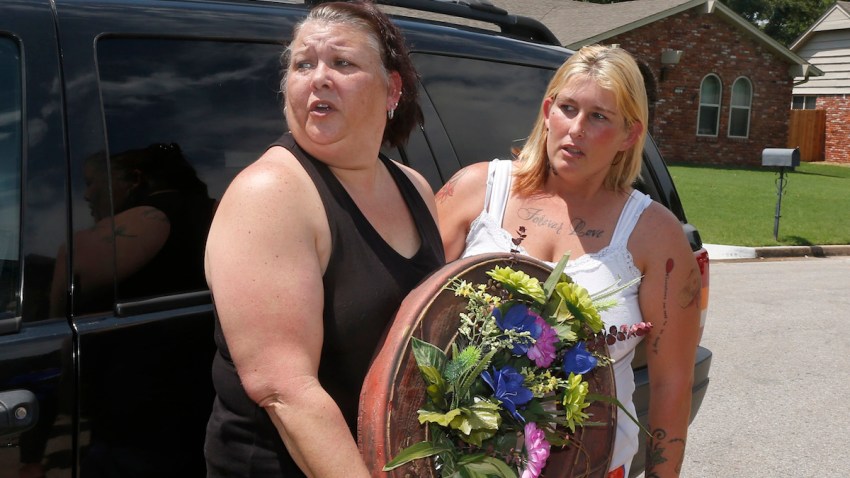 The quintuple homicide of an Oklahoma family carried out by two brothers has stunned neighbors in the usually quiet community, NBC News reported.
"I feel so bad for everyone who walks into that house," one neighbor in Broken Arrow said. "You can see it in the faces of the officers when they come out."
The pair accused of stabbing to death their parents and three siblings in the Tulsa suburb of Broken Arrow were not allowed to play with other children in the community, according to one neighbor.
As of early Friday, a 13-year-old girl stabbed in the home is in critical but stable condition. An unharmed 2-year-old girl found in the home was taken into state custody. The two suspects, 16 and 18-years-old were arrested.