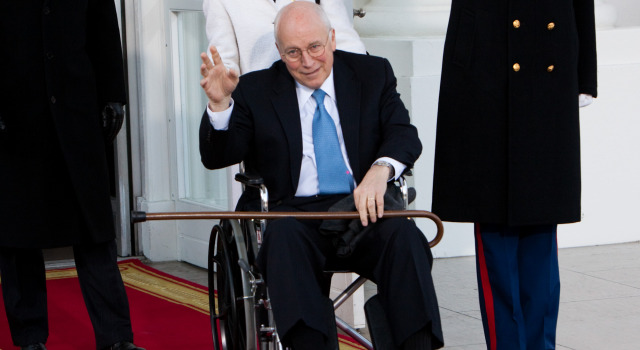 WASHINGTON — The White House has already pegged Rush Limbaugh as the leader of the Republican Party, so who does that make No. 2 in the GOP?
Why, Dick Cheney, of course.

That was the essence of the sarcastic remark President Barack Obama's press secretary, Robert Gibbs, offered Monday when he was asked to respond to criticism from the former vice president.

Cheney, interviewed Sunday on CNN, said Obama was making the U.S. less safe by reversing Bush administration policies toward terror suspects.

"Well, I guess Rush Limbaugh was busy," Gibbs said to laughter during his daily briefing with reporters. "So they trotted out the next most popular member of the Republican cabal."

Gibbs said Obama is keeping the nation safe and dealing with problems George W. Bush's administration did not.
Meanwhile, Cheney's wife Lynne was treated and released at a Philadelphia hospital Monday after she was taken there because she fainted.

Hahnemann University Hospital spokeswoman Coleen Cannon said the former Vice President's wife would return to Washington on Tuesday. She was taken to Hahnemann's emergency department after fainting Monday afternoon.

An aide to Dick Cheney said she was in Philadelphia on a private visit with her family.
Copyright AP - Associated Press