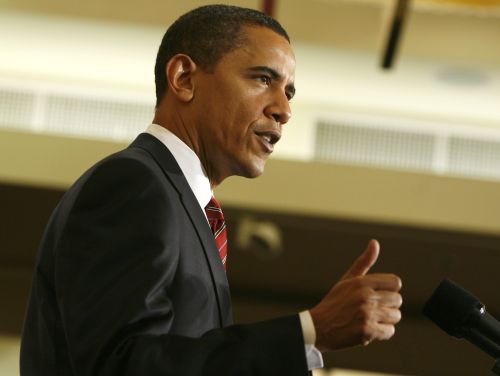 President Barack Obama's approval ratings continue to soar halfway through the first 100 days of his administration, CNN reported.
The job approval rating for the new commander in chief stands at 61 percent, according to a CNN poll of polls that averaged seven national surveys over the past two weeks.
As of Tuesday, Obama has officially been in office for 50 days.
"Approval from six in ten Americans is a pretty robust level of support," CNN polling director Keating Holland said.
The 61-percent tally is higher than that of his presidential predecessors at the same time in their administration - President George W. Bush hit 58 percent, President Bill Clinton notched a 53-percent rating and beloved conservative President Ronald Reagan landed at 60 percent 50 days into their White House stays.
Americans continue to have confidence in Barack Obama even as Wall Street moguls express doubt about the country's economic future, the poll shows.
"Patience is wearing thin in Washington and on Wall Street, where people are demanding a quick turnaround," CNN senior political analyst Bill Schneider said.
"Americans think the recession is likely to last two years or more, and at the moment they have confidence in the president's ability to turn things around," he said.