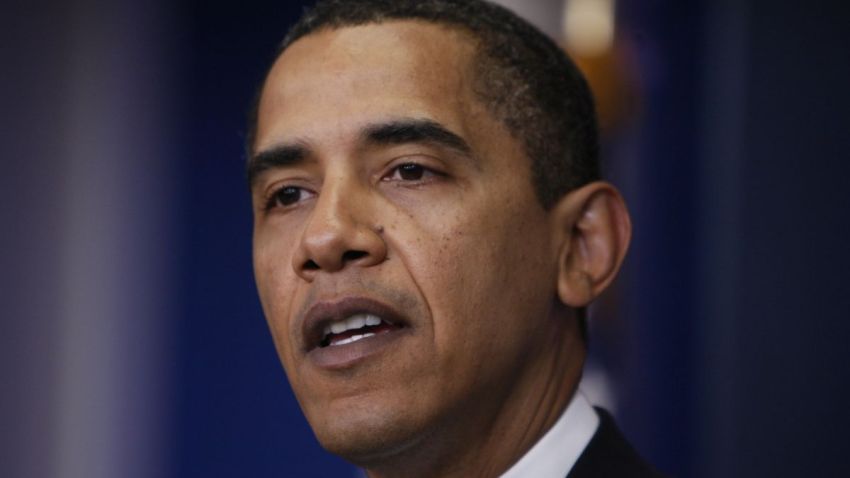 It has been nearly 15 years since a Democratic president nominated a justice to the Supreme Court. And in the always fractious Democratic tribe, political, cultural, economic and geographic constituencies have been waiting more than 5,000 days to get their due.

Yet for all the potential pitfalls – and there are many – that surround a presidential pick for the high court, few actions carry more opportunities to impact policy, to shape a legacy or to solidify political support that may be crucial to the legislative agenda.

With David Souter's surprising decision to retire, President Obama now faces the risk of antagonizing multiple power centers within the Democratic party – but he also has the chance to put his imprint on the court, further hone his image in the minds of the public and bind wayward Democrats closer to him.

So, just what can Obama accomplish with his choice of Souter's replacement?

Appearing competent

Choosing Supreme Court nominees has brought out the worst in a number of administrations – and both parties have shared in the fun.

President Reagan suffered through the spectacle of Robert Bork. The Clinton administration was plagued with characteristic indecision and delay before settling on Justices Ruth Bader Ginsburg and Stephen Breyer. President George W. Bush had a relatively easy time with the choice of Chief Justice John Roberts, but endured a devastating firestorm over the nomination of White House counsel Harriet Miers, a nomination that ultimately was pulled.

Aides say Obama has been mulling his choices for months and that they plan to move in due course and with precision. If so, that in itself will make news – and could make a White House team that even critics acknowledge moves with impressive cohesion seem all the more well-equipped to do the nation's business.

Building a team

What Obama does not seem to have at the moment is the chance to drastically recast the direction of the court. And that may not be a bad thing, at least politically.

Souter, despite being nominated by the first President Bush, was a reliable vote for the court's liberal bloc so it's unlikely that there has been any case before the court or particular issue that would receive a different ruling. Obama is likely to swap one liberal for another and those 5-4 cases along ideological lines will likely fall the same way.

While replacing Souter does not give Obama the opportunity to transform the dynamics within the court, it gives him a chance to begin laying a foundation for a future transformation. It seems almost certain Obama will have other picks, even if he is a one-term president.

One Democrat close to the White House characterized the choice as important in setting the tone for other possible high court picks but not determinative in shifting the make-up of the court.

"This is a first-round draft pick," said the Democrat. "But he'll get more chances to shape the court."
Staying close to the center

Perhaps the defining characteristic of Obama's political identity is his ability to round edges and avoid the heated culture wars that have come to define American politics.

Finding a consensus pick is difficult in this era, but a justice who can forge unified opinions would be one whose ultimate legacy would be weightier than just a liberal who toes the conventional line.

By tapping somebody with the potential for leadership – a powerful intellect who also possesses political skills – Obama could find his own William J Brennan.

The late Brennan, who Souter replaced in 1990, was a liberal but was adept at lobbying his most conservative colleagues.

In announcing Souter's retirement Friday, Obama only spoke generally, saying he would appoint "somebody with a sharp and independent mind and a record of excellence and integrity."

"He'll look for a pragmatist," predicted one veteran Democrat with ties to the White House. "The most successful justices are the ones that can persuade others to follow them not just that make the most noise."

Such a strategy also has obvious political benefits. Obama could seek a Souter-like figure that has more of a moderate, pragmatic legal bent – a move that could mute his depiction as being out of the judicial mainstream, which conservative groups began almost as soon as Souter's planned exit leaked.

As Obama is being bashed as soft on terror and suffering from an addition to federal spending, a centrist pick could play against type, while also maintaining the court's status quo.

Making History – and making friends happy

The president made no mention of diversity in his initial remarks about his prospective pick, but leaders from largest minority group in the United States believe it's time for an Hispanic on the court.

The White House will receive significant pressure from the increasingly powerful Hispanic community.

"Though we make up 15 percent of the U.S. population, less than 4 percent of federal judges are of Hispanic descent and not one has served on our nation's highest court," wrote Rep's Nydia Velasquez (D-N.Y.) and Charlie Gonzalez (D-Tex.), co-chairs of the Congressional Hispanic Caucus, in a letter this week to Obama urging him to consider an Hispanic before Souter's retirement even became public.

In raw political terms, Hispanics voted for the president in large numbers and leaders say he'd be wise to consider that show of support.

"There are high expectations because of the turnout we saw in the Latino community," said Janet Murguia, president of La Raza. "I think [picking a Hispanic] would go a long way to helping the Latino community feel they were recognized in terms of that support."
Moses Mercado, a Democratic lobbyist who is well-connected in Hispanic political circles, is already pointing to what some in the community see as the ideal: the Latina Sonia Sotomayor.

A Bronx native of Puerto Rican descent, Sotomayora is a federal appeals court judge on the 2nd Circuit.
As unambiguous as their efforts are, Murguia noted that Hispanic groups don't want to be seen as overly pushing their political allies in the White House.

"We want to be thoughtful and strategic," she said. "What we don't want to do is to overplay our hand and see a backlash."

Murguia stressed that it would "not just be in the best interest of our community but our whole country to have a Hispanic on the Supreme Court" representing America's true make-up.

There has also been talk of Obama appointing the first openly gay Supreme Court justice, with the name of Stanford Law Dean Kathleen Sullivan being floated.

Lara H. Schwartz, Legal Director for the Human Rights Campaign, acknowledged that "of course it would be a point of pride" in the GLBT community to have one of their own on the bench.

But Schwartz also said their top priority was a justice committed to equality. "There are so few LGBT members on the federal bench," she noted.

"What's most important is a nominee must have a track record that demonstrates her or his ability to consider and decide cases fairly. A Supreme Court justice needs to understand that 'We the People' means all of the people – regardless of their sexual orientation, gender identity, race, national origin, religion, gender, or disability. "

The Hillary Factor

Hispanic groups won't be the only ones hoping for one of their own. Feminist organizations are already coming out in support of adding a second woman to the court. And while the elation of Obama's election brought a peaceful armistice to the Democratic civil war that raged over the past two years, it is not lost on White House officials or many leading Democratic women that the president was the second choice for the nomination of many female Democrats.

"We don't know when the next seat is going to come," said NOW President Kim Gandy, who called it "very important" to have at least two women on the court. "If the next seat is Ginsburg then we are back to no women until the seat is filled."

Even though Obama has indicated little appetite for bold action – for now – to strengthen abortion rights, his poll numbers show he is enjoying increasingly stronger support among women. The choice of a woman for the court could cement a relationship that seems to be blooming because of Obama's early agenda.

"Look at the record," urges Nancy Keenan, President of NARAL-Pro-Choice America, citing Obama's early actions on equal pay and easing abortion restrictions.

Women's groups and pro-choice leaders likewise are wary of seeming too crass in their lobbying on Souter vacancy, however, as Obama and party leaders prepare to silently dance around each other in the days and weeks before he makes his choice.

Keenan said finding a nominee who supports "the right to privacy" is paramount. But she also notes that, "Fortunately, there are many women [judges] who support the right to privacy."

Fred Barbash and Lisa Lerer contributed to this story.
Copyright POLIT - Politico