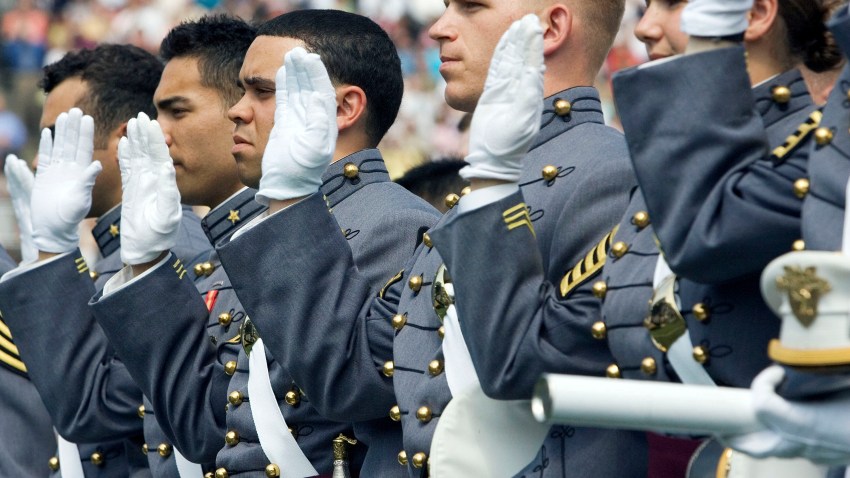 WASHINGTON — The White House says President Barack Obama has begun consulting his top defense advisers on how to lift a ban on gays serving openly in the military.
But the administration won't say how soon that might happen or whether a group of experts will be commissioned to study the issue in-depth, as some Democrats have suggested.
The move enables Obama to say he's making good on his campaign promise to reverse the law, but doesn't lock him into doing so anytime soon. The carefully calculated statement, released this week by White House spokesman Tommy Vietor, leaves enough wiggle room to prevent the hot-button issue from consuming Obama's foreign policy agenda, which is dominated by ending the Iraq war and salvaging operations in Afghanistan.
"The president supports changing 'Don't Ask, Don't Tell," Vietor said in the e-mailed statement.
"As part of a long-standing pledge," Obama has begun consulting closely with Defense Secretary Robert Gates and Joint Chiefs of Staff Chairman Adm. Michael Mullen "so that this change is done in a sensible way that strengthens our armed forces and our national security," Vietor said.
The statement was released in response to legislation reintroduced by Rep. Ellen Tauscher, D-Calif., that would repeal the ban. Tauscher's bill attracted 148 co-sponsors last year, but House leadership never pushed for a floor vote.
Democratic leaders on Capitol Hill support repealing the ban but did not immediately promise to press the issue.
"We got a lot of very big issues, and I think the Department of Defense will be engaging that as well in terms of considering the viability of that policy going forward," House Majority Leader Steny Hoyer, D-Md., said Tuesday.
In 1993, President Bill Clinton sought to open the military to gays as one of his first acts as president. The issue quickly divided Democrats and helped GOP critics cast Clinton as a social liberal out of touch with the military.

Copyright 2009 Associated Press