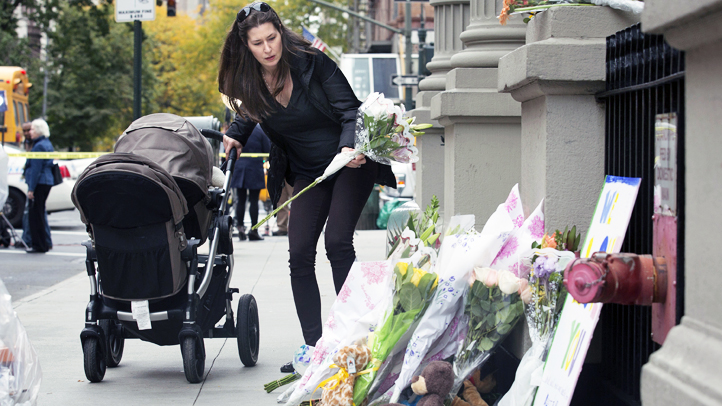 The nanny accused of killing two children in their home on New York's Upper West Side last month has pleaded not guilty.
Yoselyn Ortega, 50, was arraigned Wednesday at a hospital where she is being treated for self-inflicted stab wounds.
Police say that on the evening of Oct. 25, while the children's mother was out with a third child, Ortega repeatedly stabbed 6-year-old Lucia Krim and her 2-year-old brother, Leo.
When their mother, Marina Krim, returned with her 3-year-old daughter, she found their bodies in the bathtub, with Ortega lying on the bathroom floor with stab wounds to her neck. A kitchen knife was nearby.
Manhattan District Attorney Cyrus Vance Jr. said in a statement Wednesday that the crime "shocked and horrified parents around the city, many of whom entrust their children to the care of others by necessity and by choice."
The children's parents have not spoken publicly about the murders. When a memorial service was held, the family released a statement saying they wanted to celebrate their "beautiful lives," not just mourn them.
Police have not given a motive for the killings. Authorities have said they were unaware of any significant history of psychological problems for Ortega.
Copyright AP - Associated Press