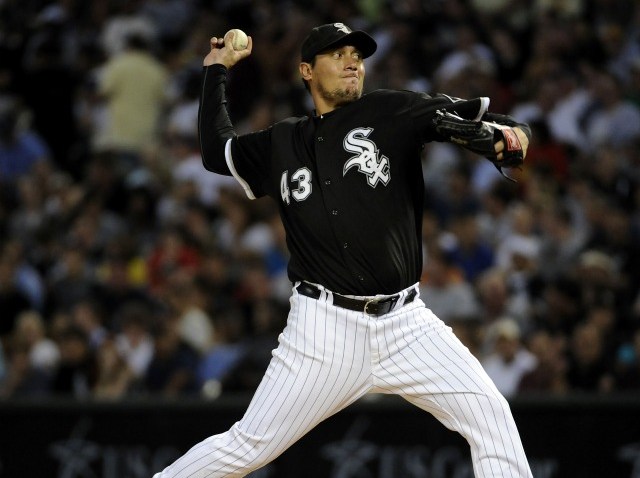 While the Yankees wait to see if they'll have Andy Pettitte available in 2011, they're not wasting time in picking up potential replacements to contend for his spot in the rotation.
Coming off the recent acquisition of veteran Bartolo Colon, the team has reached an agreement on a minor league contract with pitcher Freddy Garcia, reports ESPN.
Garcia will take in $1.5 million if he makes the big league club and can earn up to $3.6 million with incentives. He can also opt out of the deal by March 29.
The 35-year-old right hander went 12-6 with a 4.64 ERA in 28 starts for the Chicago White Sox in 2010. He has a career record of 133-87 in 12 major league seasons.
Garcia - a two-time All-Star with the Seattle Mariners - will most likely compete with Colon, Ivan Nova and Sergio Mitre for the fourth or fifth spot in the team's rotation.
Though he's recently been hobbled by injuries, Garcia was once a dependable starter. He was 17-8 as a rookie in Seattle in 1999 and went 18-6 with a league-best 3.05 ERA and 238 2/3 innings pitched in 2001.
Selected Reading: ESPN, Fox Sports, Yahoo