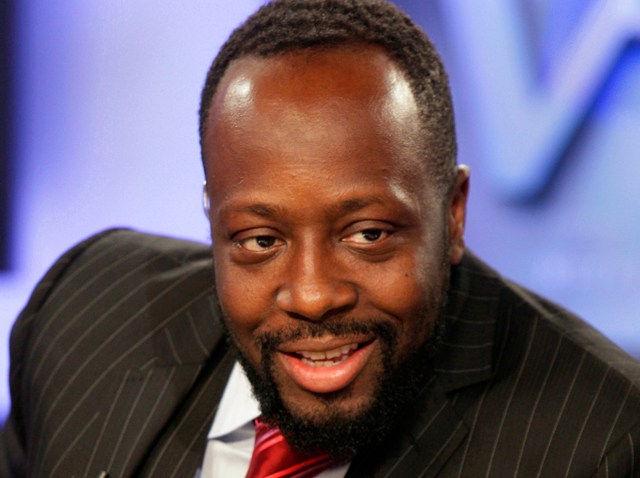 Hip hop star and Haitian presidential hopeful Wyclef Jean says he has gone into hiding after getting death threats.
The former Fugees star, who is awaiting word from the island nation's electoral officials on whether he is eligible to run, is in an undisclosed location in his homeland, he told The Associated Press. He would not say who is behind the threats.
If approved, Jean would be one of 32 candidates vying to run nation ravaged by a Jan. 12 earthquake that killed an estimated 220,000. A list of candidates cleared to seek the office is due to be released on Friday.
We await the [Electoral Commission's] decision but the laws of the Haitian constitution must be respected," Jean told The Associated Press in an email in which he also said he is hiding under threat of death.
His lawyers were at the commission's headquarters seeking to argue his case, he said. If approved, Jean will be a front runner, but the fact he has lived in the U.S. since he was just nine could void his candidacy.
Jean was born in Croix-des-Bouquets, outside the capital, Port-au-Prince. While still a kid, he moved with his family to New York and then to New Jersey.
Opponents claim the constitution requires that a candidate must have his or her "habitual residence" in Haiti and have resided in the country for at least five consecutive years before election day. Jean said his appointment as a roving ambassador by President René Préval in 2007 exempted him from residency requirements.
"This is a very volatile situation. The easiest thing they can say is 'You are all candidates'. But I don't know if they will do that," Robert Fatton, a Haiti-born political expert at the University of Virginia, told the news website Haitian Truth. "It's going to be fascinating to see how many are in the race after 17 August."
The Unity party of Préval, who is stepping down as president, has backed Jude Celestin, head of the government's primary construction firm, as his successor.
Jean established the Yelé Haiti foundation in 2004, providing aid and opportunities to the country's citizens. But in the aftermath of the devastating earthquake, he was accused of mishandling $400,000 in relief donations.

Selected Reading: The Guardian, BBC, The Associated Press.