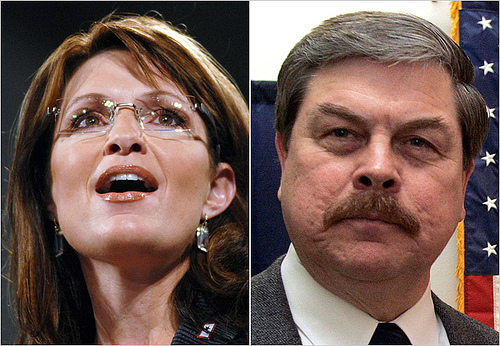 The ousted member of Sarah Palin's staff who was at the heart of the Alaska "Troopergate" investigation is going to run for mayor of Anchorage.

Walt Monegan said he'll file papers later Friday ahead of the April 7 election.
In July, Gov. Sarah Palin fired Monegan as public safety commissioner. Monegan said he was dismissed for failing to fire Palin's ex-brother-in-law, an Alaska state trooper.
The matter was reviewed by an investigator hired by the Alaska Legislature and one hired by the state personnel board. The legislature's investigator concluded Palin had abused her office. The personnel board concluded Palin violated no ethics law.
Monegan is also a former Anchorage police chief.
Copyright AP - Associated Press