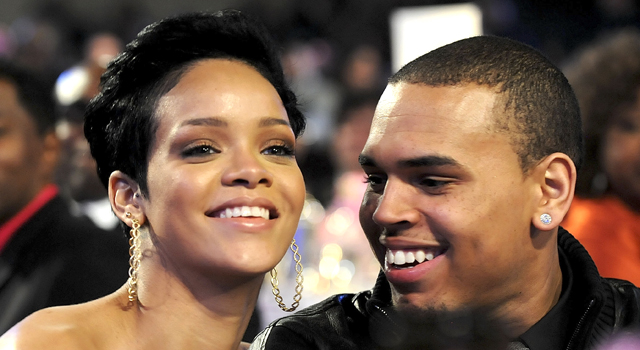 Rihanna has split from boyfriend Chris Brown because of his refusal to fire the manager that reportedly sent him a booty call text the night of their infamous fight, a source told Access Hollywood.
The R&B starlet was fuming over the news that Brown refused to break it off with 39-year-old manager Tina Davis, who reportedly sent Brown a tawdry message that sparked the Feb. 8 fight that left Rihanna bruised and bloodied, allegedly at the hands of Brown.
A source told Access Hollywood that the Barbados-born singer gave Brown an ultimatum: It's either her or me.
"Rihanna spoke directly to Chris Brown," said Mediatakeout's Fred Mwangaguhunga, who claims to have exclusive knowledge of the situation.
"She's unhappy, and she has been for some time unhappy with the relationship that Chris Brown has with Tina Davis. …It's not exactly clear whether or not it is a sexual relationship, but Rihanna has come out and given Chris Brown the ultimatum," he said.

There have been rumors swirling for years that Brown and Davis have had a relationship that went beyond their business ties.
Apparently the "Run It" singer refused to part ways with his manager -- who acted as his mentor, and maybe more, since his early teens -- so he sided with Davis over his Covergirl girlfriend.
"Now it's not clear whether or not there's any truth to it but, Tina Davis is coming out adamantly denying that she has anything to do with it," Mwangaguhunga said about the relationship between Brown and Davis.