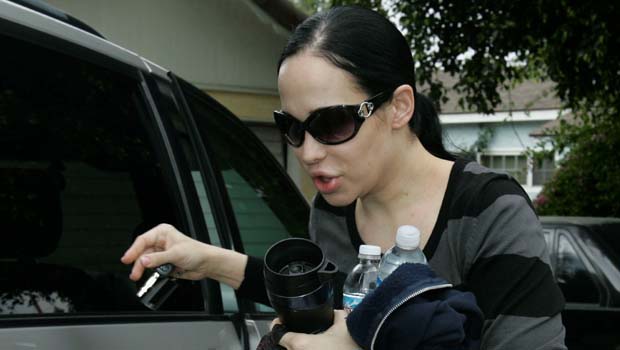 Everyone thinks Octo-mom is nuts -- and the funny thing is, she's doesn't disagree.
But that's where her flash of self-awareness ends. When it comes to everything else that's happened in her tumultuous life since she gave birth to a litter of children, well, that's all made up.
Remember the frantic 911 call where she threatened to kill herself? That's been taken out of context.
"It's completely catastrophized," she said. "I was running around the backyard of my house and in the house looking for him, and I was five months pregnant with eight babies. I was literally out of breath. Anyone would feel like that way if they were in that state with hormones."
Or that time that her publicist quit and called her "greedy" and "nuts"? All fabricated.
"I have a little problem with trust too much, so I trusted that the interests were in the best interest of my children and they were not and his unprofessional behavior negatively affected the kids. Out of respect -- I would never do that to him -- but it's incredibly unethical and untrue and unprofessional."
The rumors that she is trying to peddle the videotape of the octuplets being born? False.
"The goal of that was to have it for memories forever, so that my older kids could see it. They've seen it, and they said it was boring. But it's just memories for everybody."
Oh, she wasn't gunning for a reality show, either.
She told Radaronline.com that the money came from "opportunities" she had been offered but would not go into further detail.
Her parents "had nothing to do with it," she said of the house purchase.
After temporarily converting the den into a nursery she's going to bring Isaiah and Emilie, or Isaiah and Malia, whichever the hospital releases first, home.
"Four [babies] are ready, but they never send more than two at a time home," she said on Dr. Phil.
She's only planning on using four cribs so that her children will learn about sharing and develop bonds from the beginning.