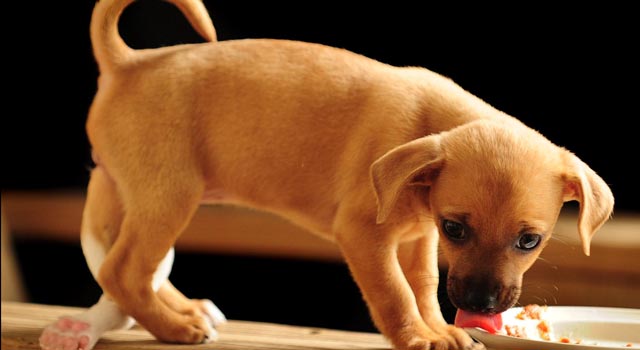 Lilly is not a freak anymore -- she's just a four-legged critter like any other dog.
Born with five legs, the pup was destined for a Coney Island freak show when a North Carolina woman heard about her and ponied up $4,000 to rescue the anomalous animal from a life of indignity. Siegel told the Charlotte Observer that she has taken the next step, and had the extra leg amputated.
"She's alert. She's kind of running around. There were no complications whatsoever," a relieved Allyson Siegel said. "The vet says he expects her to make a full recovery. All four legs work great."
The operation may have short-circuited a bid by freak show impresario John Strong to get his seven-week-old star performer back.
Strong, whose exhibit features an array of weird animals, has threatened to sue to get Lilly back. He contends he's the rightful owner of Lilly because the dog's original owner, Calvin Owensby of Gastonia, reneged on a deal to sell him the pup. The two had struck a deal and Strong paid a $1,000 deposit. But Owensby backed out, refunded Strong's money and sold Lilly to Siegel after word leaked out and outraged animal lovers.
"It's like a guy who sells you a car and then later tells you he's going to sell it to someone else," Strong told the Observer Wednesday. "I was the original owner – it doesn't matter if it's a five-legged dog, a house or a car."
Siegel, who had the surgery performed Thursday morning, said the 90-minute amputation went well. Lilly is now recovering at the vet's office. Siegel had planned to have the operation done next week, but moved fast amid a media firestorm and an injunction threatened by Strong.
Strong initially planned to drop the matter, saying, "Sometimes, you just gotta say: 'OK, I still have nine live, two-headed animals,' and move on."
But he moved to get the dog after being painted as cruel and exploitative. He wants people to know his animals are treated well.
"We're good people," he said, "and we take care of our animals."