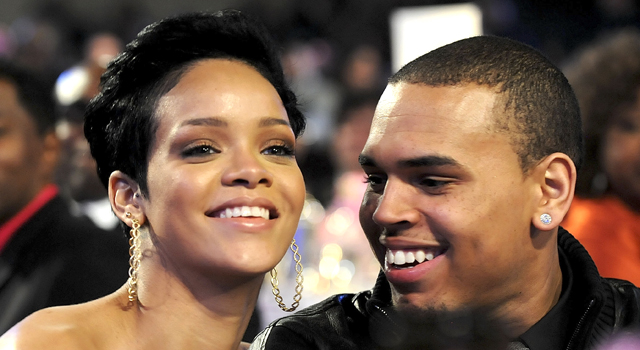 Chris Brown's alleged pre-Grammy Night violence is part of an escalating pattern of brutality against Rihanna, according to TMZ. The gossip site made the startling claim as Los Angeles officials are scrambling to make a case against the R&B singer who has reportedly reunited with his songstress girlfriend and is due in court today.
When Los Angeles police interviewed Rihanna after the Feb. 8 attack, she allegedly told them that Brown had hit her before and that those incidents were growing "more violent" each time, TMZ reported.
The "Thirty-Mile-Zone" site also claims that even more gruesome pictures of a battered Rihanna, 21, have yet to be circulated. TMZ, which obtained the first picture of a post-beat down Rihanna, says that this set, taken a day after the attack, is far worse.
"The bruises and swelling far more pronounced," TMZ claims, citing several law enforcement sources. "We're told these photos show injuries that could be devastating in a case against Brown."
But as of right now, there seemss no case against the 19-year-old Brown. Though he is scheduled to appear in L.A. court today to be arraigned on suspicion of making criminal threats, the Los Angeles District Attorney said there are no charges pending.
"We have filed nothing today" Sandi Gibbons, a spokeswoman for the DA told the
New York Daily News
. "It's still under investigation by the police."
The Daily News
reached out to Brown's celebrity lawyer,
Mark Geragos
-- who's represented Michael Jackson and
Winona Ryder
--and he laughed when asked about the pending charges, and then offered no comment.
There is speculation by legal experts that a deal may be in the works to spare Brown felony charges.
"Certainly good attorneys will try to intercede and work out something before charges are brought to court. But these types of pleas are more typical in misdemeanor cases," former district attorney Dmitry Gorin told the News.
The fact that Rihanna and Brown are reportedly back together could hamper any move to prosecute. Rihanna would be a key witness whose testimony would be critical in any case against Brown.
TMZ suggests, however, that those yet-to-be-seen photos, coupled with the officer's testimony about hearing about the escalating violence in the young couple's relationship on the night of the alleged attack could be enough to put him away.
Geragos suggested to the News that he might have more to say this afternoon. Stay tuned.