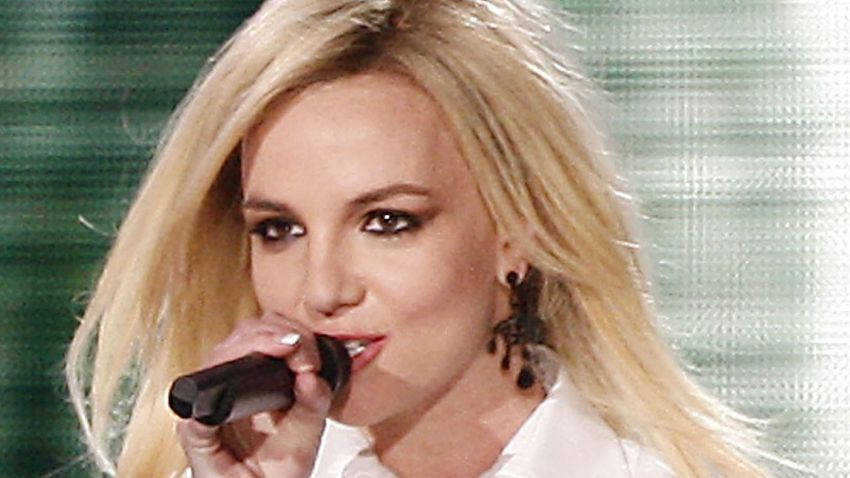 The Britney Spears marketing machine is in full swing as the pop starlet makes a comeback from, well, borderline insanity. The latest installment is a feature length documentary about the former Mouseketeer around the time of her 2008 VMA appearance.
"Britney: For The Record" aired Saturday night on MTV, and surprisingly critics liked it.
Robert Kahn at Newsday says: "If Britney wanted fans to see her as more than just a pop tart growing stale, she mostly succeeds. ...Give Spears props for the few fearless moments - a dig at Katie Holmes alone is worth the price of entry. But remember you're also watching an elaborate ad for an album. That's never more evident than when Spears, supposedly caught unscripted while napping on a leather sofa, seems to be startled by the film crew. "Oh my God, the camera's on?" she squeals, heaving her bosom forward with a stretch that would've made Anna Nicole Smith blush. The camera's always on, pumpkin. You should know."
Critics also like her new album, "Circus", which drops on Monday and features the single "Womanizer", for its return to pop. The soon-to-be 27-year-old is in the midst of a miraculous turn-around. The documentary tries to explain how her life became so tangled in the first place. .
"I've been through a lot this year — well, actually the past two or three years," she says. "And my trust has really been battered. I've definitely grown up — big time. And I'm very weary of a lot of things. Very protective of myself."
Some of the more interesting nuggets from the film are as follows:
On Justin Timberlake and Kevin Federline
"With Justin, he was a part of the magnitude of what I had become. So when he was gone I was like, What am I supposed to do with myself? I was devastated [by the breakup] but I handled it a lot better than the [split] with Kevin....He started to do an album for himself and he started to do things for himself, and I just never saw him anymore....When it ended I felt so alone. I didn't really wanna think about the reality of it. I never faced it....I just ran."
On recovering from her 2007 meltdown:
"My trust has really been battered....Sometimes it can get kinda lonely....I had totally lost my way. I lost focus. I lost myself. I let certain people into my life that were just bad people...because I was lonely....I really paid the consequences for that. Big time....What the hell was I thinking?"
On fame:
"At first, it's amazing, the first year or two, because it's like, I'm a celebrity!....It didn't really touch me until I had been working for six years....I wanted to just stop. I wanted to create a new life."
On the current state of her life:
"Do I know my life is weird? It's all I've ever known. I don't see it as being weird....I'm kind of stuck in this place and I'm like, How do you deal? I just cope with it every day....It's better not to feel anything at all and have hope than to feel the other way....It's bad. I'm sad." She breaks down into tears. Later, she complains that her life is too in control these days: "It's like Groundhog Day every day. It's really boring....Normal is really different for everybody....In my situation, I try to make it as normal as possible for me....It could be a lot worse. There are people out there who have it a lot worse than I do....I used to be a cool chick but I feel like the paparazzi has taken that away from me, like, the way I used to live my life. I used to be a cool chick but I'm not anymore."
Copyright AP - Associated Press