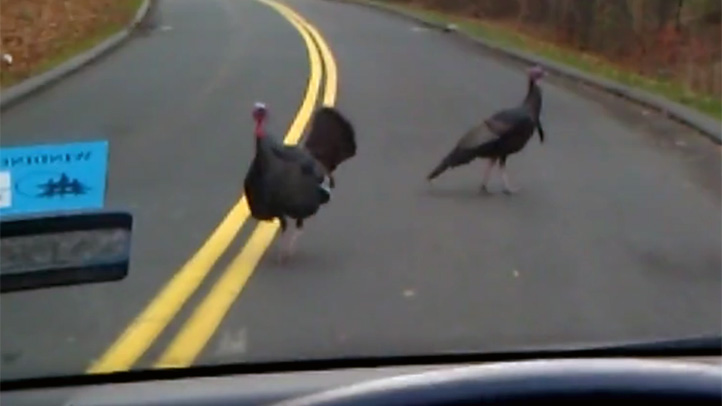 Wild turkeys seem to know that Thanksgiving is right around the corner and they are fighting back in Connecticut.
Marcos Carreras, of Farmington, or rather his car, has been the victim of wild turkeys not once but twice.
He was on his way to work at Kingswood Oxford School on Wednesday morning when one menacing turkey he refers to as "Frankenturkey" went after one car, then came right up to his driver's side window and actually pecked the door.
The fowl encounter happened bewtween Old Mountain Road and Talcott Notch and Frankenturkey attacked on Halloween as well, Carreras said.
According to the state Department of Energy and Environmental Protection, there are wild turkeys in all 169 towns in the state.
You have to watch the video to see just how brazen the turkey is. Carreras' commentary and sound effects also make watching well worth your time.