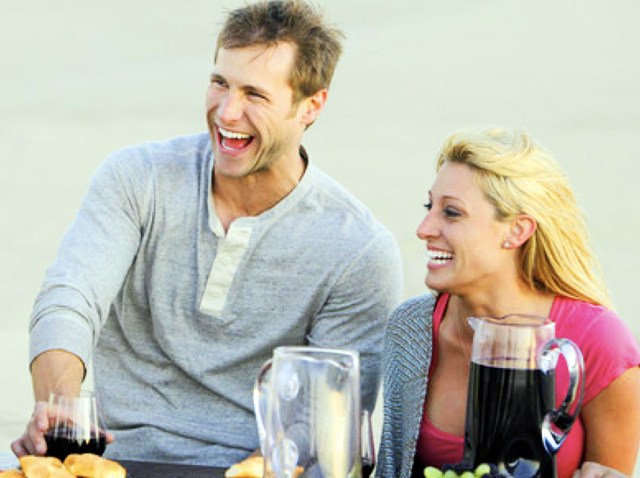 "The Bachelor: On the Wings of Love" has come to a controversial close.
Bachelor Jake Pavelka proposed to much-hated contestant Vienna Giraldi in an emotional rose ceremony that aired Monday evening, ending months of speculation about who the pilot would choose to sit in his plane's passenger seat.
Pavelka chose Giraldi over runner-up Tenley Molzahn, the perceived "nice girl" and fan favorite with a rocky romantic past, during the finale, letting go of the woman his mother called the "perfect" fit to be his wife.
Giraldi also beat out favorite Ali Fedotowsky, the woman many believed would've won Pavelka's final rose had she not eliminated herself from competition after an ultimatum from her employer, who requested she leave the program or lose her job.
Fedotowsky was announced as the next "Bachelorette" during the reunion, "After the Final Rose," which also saw Giraldi and Pavelka united in public for the first time since the show's taping.
Giraldi has been bashed in the media over the show's run, as tabloids questioned her plastic surgery, alleged infidelity with a former husband, and diva-like demeanor in the "Bachelor" house.
Pavelka repeatedly said during the show's finale he didn't believe the tabloid fervor -- and that Florida resident Giraldi is his "baby."
Molzahn sobbed as Pavelka told her on a mountain in St. Lucia that "something was missing" in their relationship, just days after he questioned their "physical chemistry" as the two cuddled on a romantic boat ride.
Pavelka's family had quickly warmed to Molzahn during their introductions, while they were skeptical about what Giraldi called her "brutal honesty" and maturity level. Giraldi, 23, was one of the youngest contestants on the show.
The finale caps a controversial and drama-filled season of "The Bachelor," one of the highest-rated seasons of the reality show to date.
Contestant Rozlyn Papa made headlines after a rumored fling with a show producer, which got her booted off the show, while favorite Ali Fedotowsky eliminated herself from competition when her employer requested she choose between her job and appearing on the program.
Pavelka said he and Giraldi have not set a wedding date just yet and that they would spend time "getting acclimated in Dallas," Pavelka's hometown.