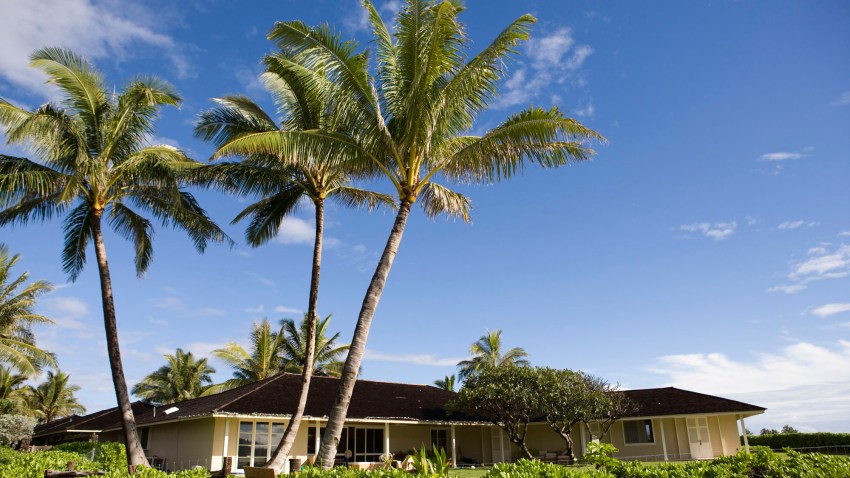 The Obamas' $9 million beachfront vacation rental property is a sprawling palm-tree dappled compound nestled on a white sand beach in Hawaii that is as exclusive as it is expensive, KITV4 reported.
The luxurious private complex boasts three separate 5000-square foot houses each with their own lagoon-style swimming pool with a $3,000-a-night price tag, the station reported.
"They smiled a lot and they were trying to decide which home that they would stay in and it's a tough choice," said the realtor who showed the Obamas the property.