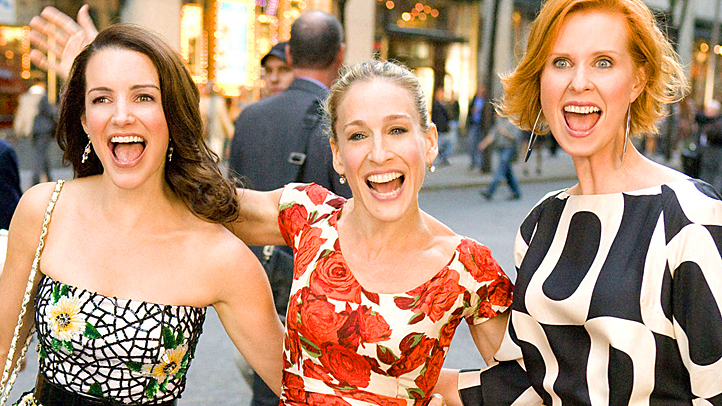 The rumors have been floating around like casually draped Hermes scarves for quite some time, and now, they're apparently true—a "Sex and the City" prequel will indeed be made.
The Hollywood Reporter said that the teen-focused CW network gave the green light to a show based on "The Carrie Diaries," a novel by Candace Bushnell that chronicles a 1980's Carrie Bradshaw during her senior year of high school.
The CW is already popular for the New York-centric show "Gossip Girl," and other high school dramas like "90210."
In fact, "Gossip Girl's" Stephanie Savage and Josh Schwartz will produce the Carrie-chronicling show, and former "Sex and the City" writer Amy Harris will pen the majority of the scripts, Deadline reports.
Bushnell's "One Fifth Avenue," a book from 2008, is already under development with ABC.
Still, we can't help but wonder—are networks getting "carried" away with so much Carrie?
And do we really need to bring back the fashion sensibilities of the 1980's? After all, we all know how Carrie feels about scrunchies.