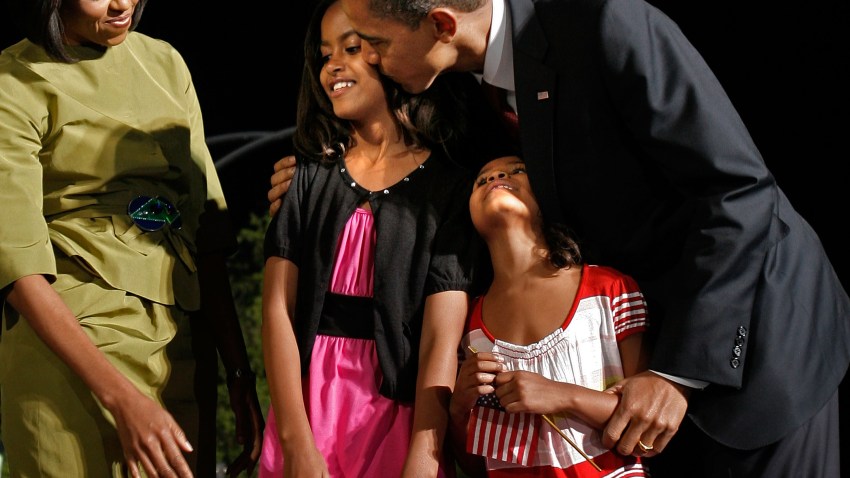 The First Puppy that will travel with the Obamas to the White House will be either a labradoddle or a Portuguese water hound, Barack Obama said on Sunday.
Obama's daughters asked talk show host George Stephanopoulos to press their president-elect father on the issue of First Pooch.
"While you were getting made up they went into the control room and played director and producer," Stephanopoulos said to Obama. "And they actually gave me a question they want me to ask you. You know exactly what it's going to be."
"They seem to have narrowed it down to a labradoodle or a Portuguese water hound, medium-sized dog, and so, we're now going to start looking at shelters to see when one of those dogs might come up."
"So you're closing in on it?" Stephanopoulos asked.
"We're closing in on it. This has been tougher than finding a commerce secretary," Obama said.