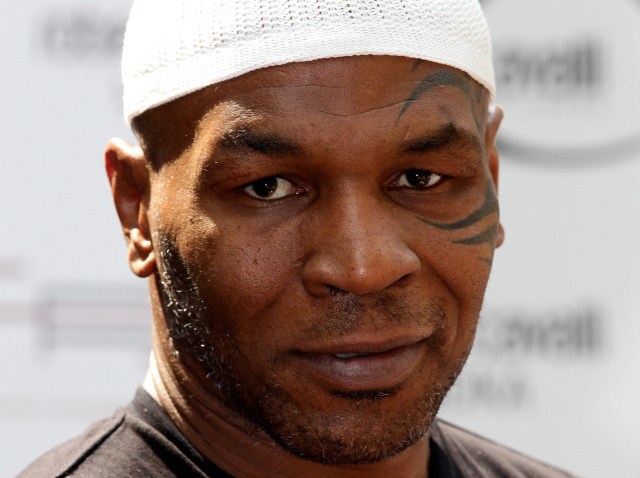 Mike Tyson is about to have a rematch with a previously vanquished foe.
The former world boxing champion is being sued for $36 million by a photographer who claims he suffered brain damage at the hands of Iron Mike after the two clashed at Los Angeles International Airport last year, reports E! Online.
Both the boxer and the paparazzo were arrested in the wake of the incident, but city prosecutors declined to bring charges for lack of evidence.
But in the civil lawsuit filed in L.A. Superior Court on October 18, photographer Antonio Echevarria says that a Tyson punch caused "abrasions and lacerations" as well as a "closed brain injury" and damage to his spinal cord.
Echevarria also alleges that he was arrested only because Tyson and two airport employees made false statements.
Tyson, who is negotiations to play himself again in the sequel to 2009's blockbuster comedy "The Hangover," said that he and his family were being trailed through LAX by Echevarria and that he was only defending himself against the photographer's advances.
According to a statement of damages obtained by TMZ, Echevarria wants $25 million for punitive damages and $10 million for pain and suffering among others listed.