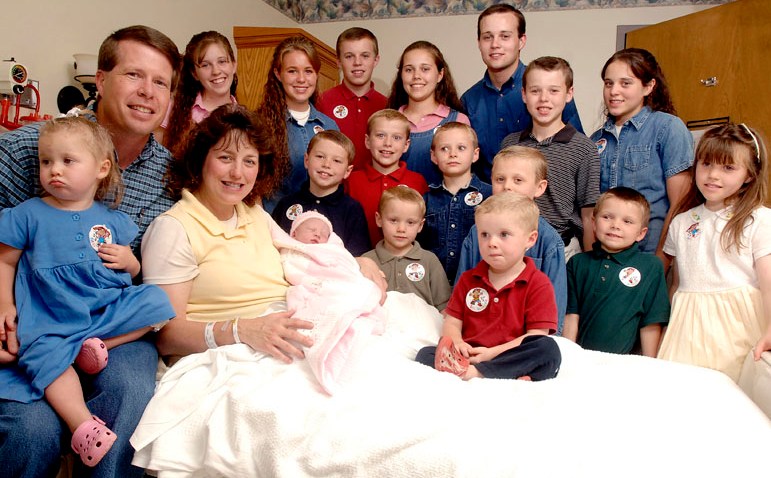 Reality mom Michelle Duggar learned Thursday she'd suffered a miscarriage, People magazine reported.
The "19 Kids and Counting" star went for a routine check-up to learn the sex of baby no. 20, but her doctor was unable to find a heartbeat. Duggar's doctor said the 45-year-old had miscarried in the second trimester, People reported.
Duggar told the mag she and hubby Jim Bob later went home to break the news to their kids.
"My heart broke" to tell them, she said.
"We had just been talking about baby names last night and they were getting excited about naming a boy or a girl," Duggar added. "It has been a real sad disappointment."
"Michelle is resting comfortably at home with the support of the entire family," her husband told E! News. "We are grateful for all the thoughts and prayers, but ask for privacy during this difficult time."
The family plans to hold a funeral after learning their unborn baby's sex and choosing a name, Michelle Duggar told People.
The TLC reality couple previously weathered a miscarriage during Michelle's second pregnancy.
Baby no. 19, Josie Brooklyn, was born premature in December 2009 and spent four months in the hospital until she was healthy enough to go home, according to E!.