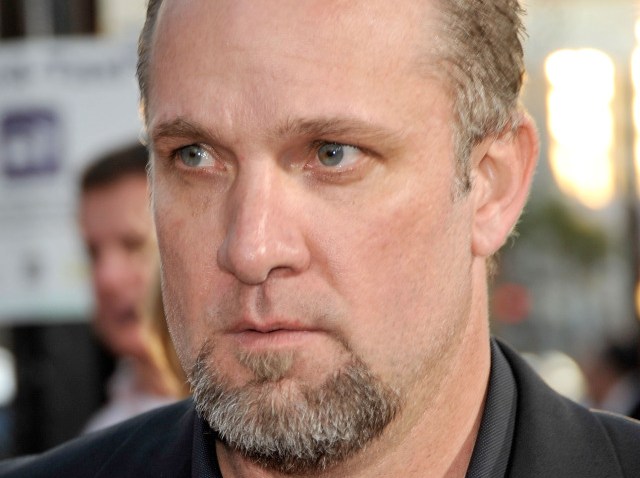 Jesse James' latest ink job won't cost him a dime.
The twice-divorced tattooed motorcycle mechanic has reportedly signed with Simon & Schuster's Gallery Books to publish his memoir.
"American Outlaw" will hit shelves later this year, according to Usmagazine.com.
Entertainment Weekly reported the tome will divulge "intimate details" about James' failed marriage to Sandra Bullock and his recent engagement to "L.A. Ink" star Kat von D.
James, 41, and Bullock finalized their divorce in June after James copped to stepping out on the "Blind Side" Oscar-winner with other women.
The West Coast Choppers CEO and reality star famously apologized to Bullock for causing her pain and embarrassment. James later blamed his cheating ways in part on having been physically abused as a child.
In January, James and 28-year-old Kat von D, who had been dating since the summer, announced their engagement.
"You know sometimes the public and press gets it wrong. This is one of those times," James told People magazine at the time. "2010 was actually the best year of my life because I fell in love with my best friend. An amazing woman who stood behind me when the world turned their backs."