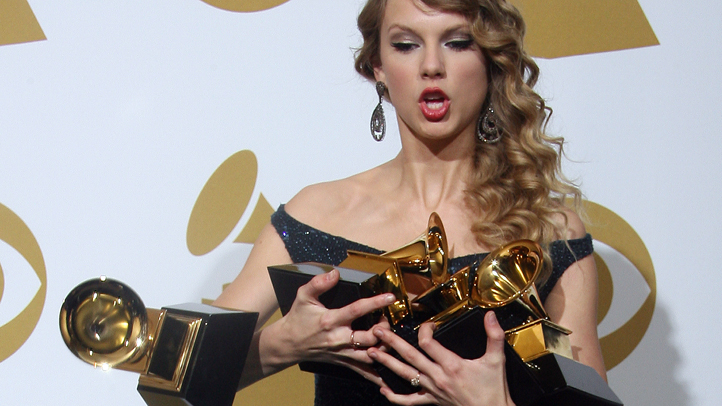 The Grammys are cutting back.
The National Academy of Recording Arts and Sciences announced it was slashing the 109 awards down to a slightly more manageable 78.
That, of course, is still a steep number away from the original 28 categories back at the first Grammy Awards in 1959.
The New York Times' ArtsBeat reports the Academy is getting a moderate facelift, noting several changes in store for next year's 54th awards ceremony. For instance, the R&B category had eight different awards—not only best song and album, but for best male, best female, best group, and awards for best contemporary, traditional, and alternative music.
Revised, the list will only include best album, song, best contemporary R&B performance, and best traditional performance.
The condensation of categories means more competition for artists.
Every category must have at least 40 artists, as opposed to the standard 25, BBC Entertainment reports.
"It ups the game in terms of what it takes to receive a Grammy," said Grammy president Neil Portnow.
Other categories like best Hawaiian album, best Zydeco album, and best Native American album have been nixed and will be blended into a catch-all category.
This news probably won't affect Taylor Swift in the slightest, since she's likely to win too many Grammys to hold.
Selected Reading: ArtsBeat, Grammy.org, BBC Entertainment