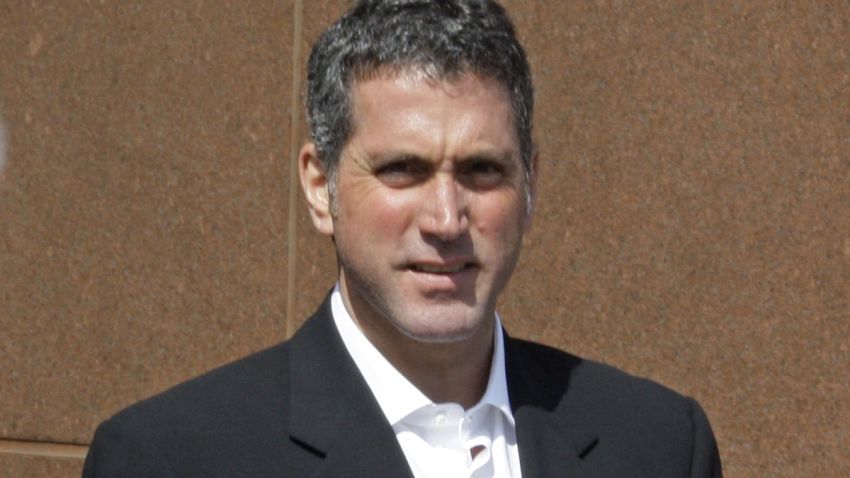 A Beverly Hills hedge fund manager was arrested Friday on a charge he bilked investors out of $44.3 million, including $5 million he lost playing poker, the U.S. attorney's office said.
Bradley L. Ruderman, 46, surrendered to FBI agents after being named in a wire fraud complaint. He was later released on $500,000 bond.
The government alleges he spent at least $8.7 million of investor money on personal expenses including a summer rental of a Malibu beach home and two Porsches. He admitted in an FBI interview that he lost $5.2 million of investor money in poker games held in a Beverly Hills luxury hotel suite, the U.S. attorney's office said in a statement.
A message seeking comment was left at the offices of Ruderman's attorney, James D. Riddet of Santa Ana.
A federal judge last month froze Ruderman's assets after the Securities and Exchange Commission filed a complaint alleging he falsely told investors his hedge funds had hundreds of millions of dollars in assets.
Ruderman's scheme lasted from 2002 until its collapse this year, according to the wire fraud complaint.
He allegedly raised $44.3 million from 22 investors with claims of annual returns as high as 60 percent.
Many of the victims named in the complaint were Ruderman's own relatives, U.S. attorney's spokesman Thom Mrozek said.
The complaint said he lied about profits, repeatedly sent false account statements to investors and reported he had $206 million in funds under management after actually losing $3 million in 2008 and beginning 2009 with a net value of only $588,246.
If convicted, Ruderman faces a maximum of 20 years in federal prison.
Copyright AP - Associated Press