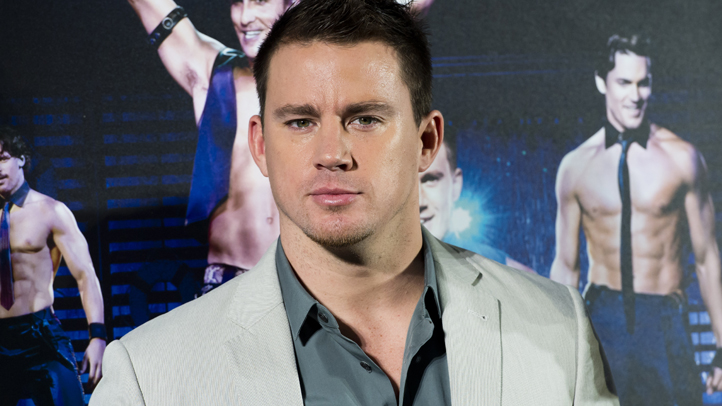 Actor Channing Tatum has been named the sexiest man alive by People magazine.
The "Magic Mike" star was reportedly stunned to hear the news – and so was his wife.
"My first thought was, 'Y'all are messing with me,'" Tatum told People for its cover story. The big reveal was announced on Wednesday's "Today" show.
Tatum has been married to actress Jenna Dewan-Tatum since 2009. He told his wife about scoring People's sexiest man alive title while the couple was washing their dogs "because they'd gotten skunked."
"She was like, 'What?'" Tatum told People. He added that his wife now calls him the sexiest man alive, "and who can blame her."
In his interview, Tatum also revealed that he's excited to start a family. While he hopes to eventually have three kids, "I just want one to be healthy and then we'll see where we go after that," Tatum told People.
Tatum takes on the sexiest man alive role from Bradley Cooper, who joked on the "Today" show earlier this week about his reign coming to an end.
Asked about how he would spend his final night as the sexiest man alive, Cooper quipped that George Clooney first instituted "a whole decompression you go through," E! News reported.
"After this, I get whisked away to somewhere in Wisconsin, and they talk me down for about a week," Cooper said.
Other past recipients of the title (besides Cooper and Clooney) have included over the years: Ryan Reynolds, Johnny Depp, Hugh Jackman, Matt Damon, Matthew McConaughey, Jude Law, Ben Affleck Brad Pitt, and Mel Gibson.