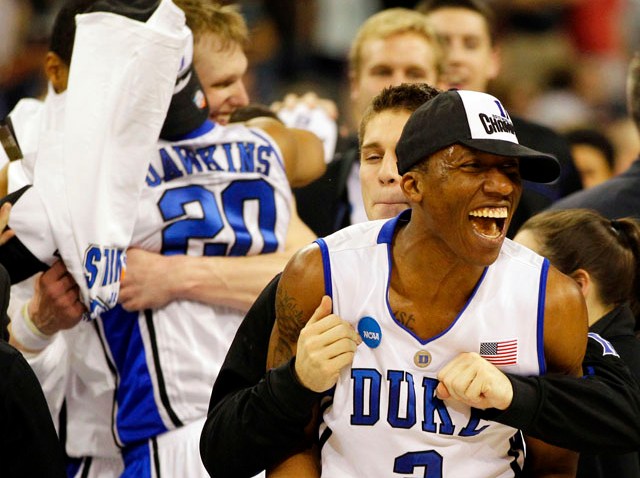 If you didn't think March Madness could get any wilder, think again.
Thanks to the combined efforts of CBS, TBS, TNT and truTV, college basketball fans will now be able for the first time to watch every NCAA Men's Basketball tournament game live in their entirety, reports CNNSI.
The expanded 68-team tournament gets underway in prime time on truTV on Tuesday, March 15 with the newly-minted "First Four" games. The first game is at 6:30 p.m., followed by a 9 p.m. tilt.
The winners of those games move to a brand new second round that will be played on March 17 and 18. A first set of games will be played at noon (CBS), 12:30 p.m. (truTV), 1:30 p.m. (TBS), and 2 p.m. (TNT). The second set of games will be at 2:30, 3:00, 4:00 and 4:30 p.m.
The evening games start at 6:45 p.m. on TBS followed by a 7 p.m. game on CBS, and 7:15 p.m. starts on TNT and truTV. The final games of the night begin at 9:15 p.m. (TBS), 9:30 p.m. (CBS), 9:45 p.m. (TNT), and 9:55 p.m. (truTV).
Under the old system of regionalized coverage, CBS often had four games tipping off at nearly the same time, which made it hard for fans to see any game that was not in their geographic area for any extended period of time. CBS partially addressed the issue with its March Madness on Demand web streaming service via its Sportsline website, but the new programming schedule will eliminate that problem.