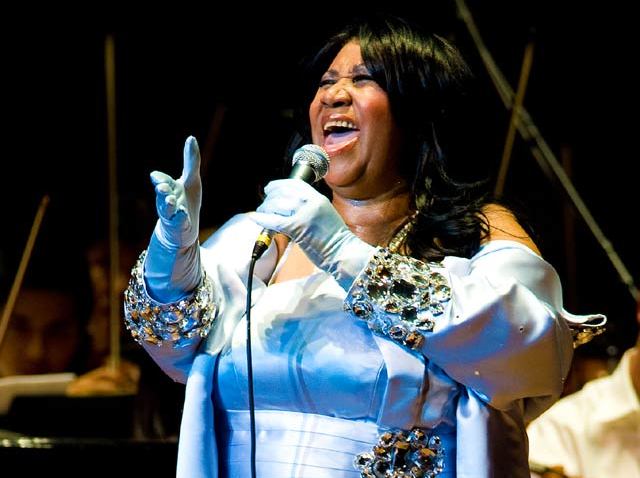 Aretha Franklin is recovering well from last week's surgery for an undisclosed condition, two of the Queen of Soul's relatives and the Rev. Jesse Jackson said on Wednesday.
But the relatives and Rev. Jackson, the civil rights leader and a Franklin family friend, would not confirm or deny scattered reports Wednesday that the singer suffers from cancer.
"This girl is doing great and they need to stop it," Franklin's cousin, Brenda Corbett, told the Detroit Free Press, referring to a National Enquirer report that claimed the soul legend has pancreatic cancer and just months to live.
"Aretha is doing better than doctors expected," Corbett said. "She has a long life in front of her and will be back in concert, on stage, late spring or early summer."
Franklin, the 68-year-old "Respect" singer, has been mum on her exact condition since announcing last month she'd cleared her touring schedule through May on "doctor's orders."
Last week, she revealed in a statement to The Associated Press that she'd undergone surgery that was "highly successful."
"God is still in control," Franklin said in the statement. "I had superb doctors and nurses whom were blessed by all the prayers of the city and the country."
On Wednesday, Franklin's sister-in-law, Earline Franklin, and Rev. Jackson spoke about Franklin's condition to news outlets but would not respond to anonymously-sourced reports that claimed her mystery ailment was cancer.
"Aretha is doing absolutely wonderful," Earline told the Free Press. "All the prayers and well wishes have supported her and she's doing well."
In an interview with the AP, Jackson said he'd he visited Franklin four or five times recently and was impressed by her progress.
"She's conscious, communicating and taking daily walks up and down the hall," Jackson said. "She has amazing strength — body, religion and faith. It's what keeps her going."
Selected Reading: AP, Detroit Free Press, IMDB