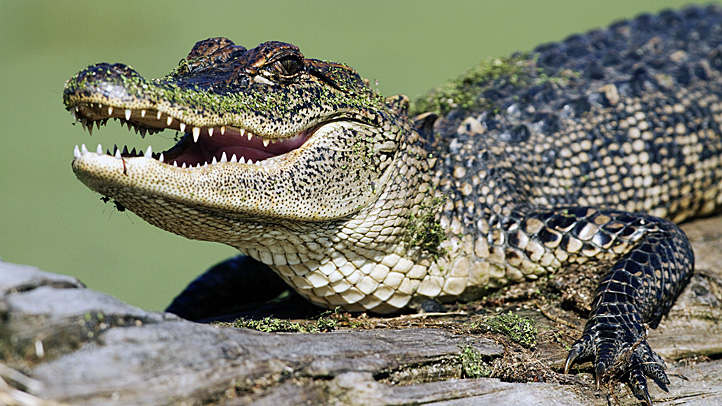 Authorities in Louisiana say a 6-foot alligator showed up at the front door of a Super 8 Motel outside Baton Rouge and bit a guest.
West Baton Rouge Parish Sheriff Mike Cazes told The Advocate his office got the call about the alligator around 4 p.m. Wednesday in Port Allen.
Matt Marszal, the motel's front desk clerk, said the gator bit one of the motel guests who tried to catch it before Animal Control workers showed up.
Marszal said the man was taken to the hospital. Once Animal Control workers arrived, he said the gator was subdued within 5 minutes.
"I couldn't believe something like that was out there," Marszal told The Advocate. He had just moved to the area from Florida.
"I never saw one up close before. I was getting kind of worried," he said.
Copyright AP - Associated Press