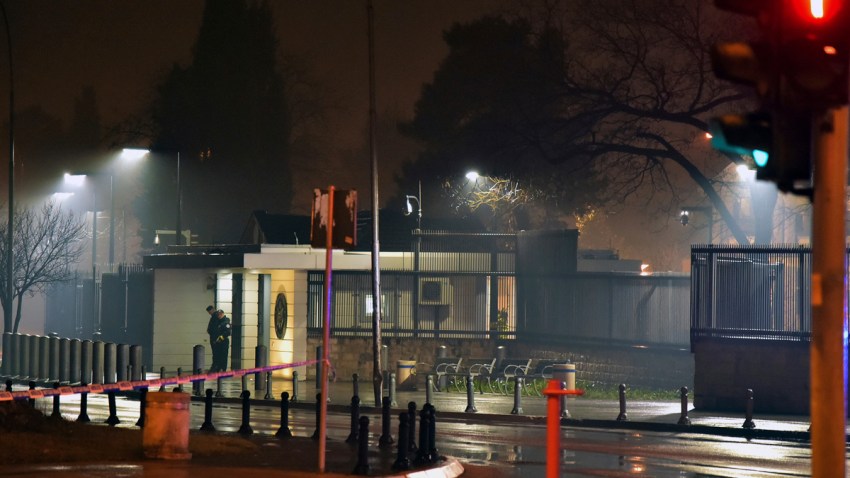 Police in Montenegro say they are "working intensely" to identify an assailant who threw an explosive device into the U.S. embassy compound in the capital, Podgorica, before killing himself.
The police said in a statement on Thursday that the man threw a bomb into the embassy yard and then committed suicide by activating another one around midnight Wednesday.
Police say the blast created a crater but caused no other material damage to the embassy property.
The statement says police who received reports about an explosion found a lifeless male body in the area of the Moraca river that runs through Podgorica.
The U.S. State Department has said embassy officials are working with police to identify the assailant and internally to confirm all staff are safe.
Copyright AP - Associated Press