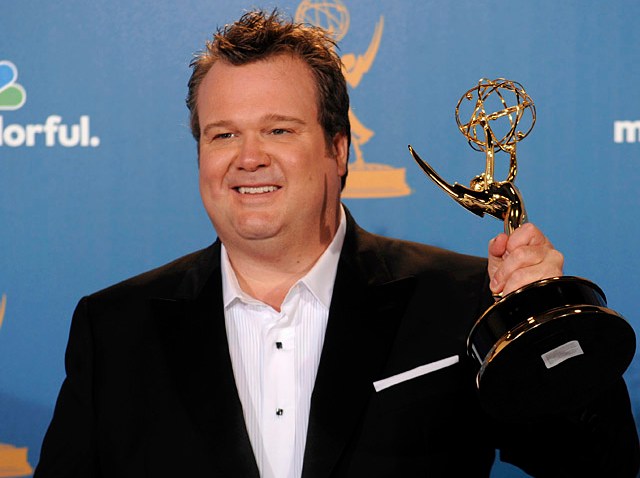 "Modern Family" could be Prop 8's worst enemy.
Fresh off his Emmy Award for best supporting actor in a comedy, star Eric Stonestreet said the ABC hit has given families headed by same sex parents inspiration. Although he declined to speak specifically about the California law, Stonestreet said he hopes viewers see that gays can be perfectly fine partners and parents. And if the show helps children of such families, that's even better.
"We get amazing compliments from kids of same sex marriage families," Stonestreet said. "The other day a gentleman approached me and said he was raised by two moms and they adopted another daughter. When he was in school there was no reference to two moms or two dads raising a child.
"He just wanted to thank me and tell the producers thanks for giving his sister something to point the bullies or the people who make fun of her at school to and say, 'Well, look at Mitch and Cam. That's what my family is, and you like them.'"
Prop 8, a California constitutional amendment that passed in 2008 defines marriage as between a man and a woman. It was overturned earlier this month by a federal judge, whose decision is being appealed. Most experts believe it will eventually be decided on by the U.S. Supreme Court.
"We want to make people laugh, that's our first goal," added Stonestreet, who is straight. "But the idea that we get to open people's minds and hearts to realize that people are more similar than they are different a real honor to be able to do."