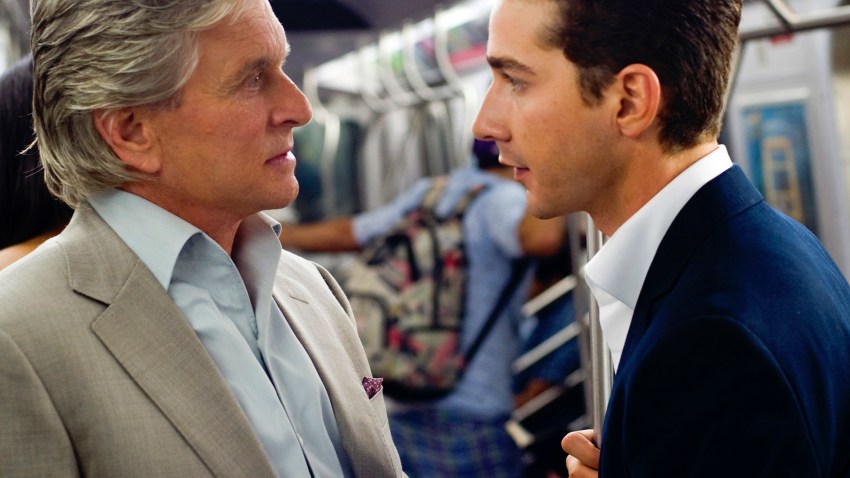 Nobody in Hollywood needed a blast of cheer more than Michael Douglas, and the Oscar winner says he got it with his Golden Globes nomination for "Wall Street: Money Never Sleeps."
The legendary actor, recuperating from grueling throat cancer treatment, won a "Best Supporting Actor" nod from the Hollywood Foreign Press Association for reprising his role as Wall Street villain Gordon Gekko.
"To be selected with these extraordinary nominees is an honor and boy was I ready for some good news!" Douglas said in a statement to The Hollywood Reporter.
Douglas, who was diagnosed last summer with Stage 4 throat cancer, underwent grueling radiation and chemo treatment that left him gaunt and frail. He says doctors have told him he has an 80% chance of surviving, and is already planning his next role.
Douglas plans to play the title role in Steven Soderbergh's film about Liberace, which starts shooting in May or June next year. His spokesman, Allen Burry, acknowledged that recent photos have shown the star looking frail, but insisted he is on the mend.
"He looks thin, it's true, but that is because the chemo eats everything in someone's body," Burry told RadarOnline.com. "Michael can't yet return to work and he can't work out physically, he has been ordered to take it easy and get his energy level up."
Burry said Douglas hopes to make it to the Golden Globes ceremony in LA Jan. 16.
"Michael would like to go to the Golden Globes," Burry told Radaronline. "He is planning on going."
Selected Reading: The Hollywood Reporter, IMDb, Radaronline.