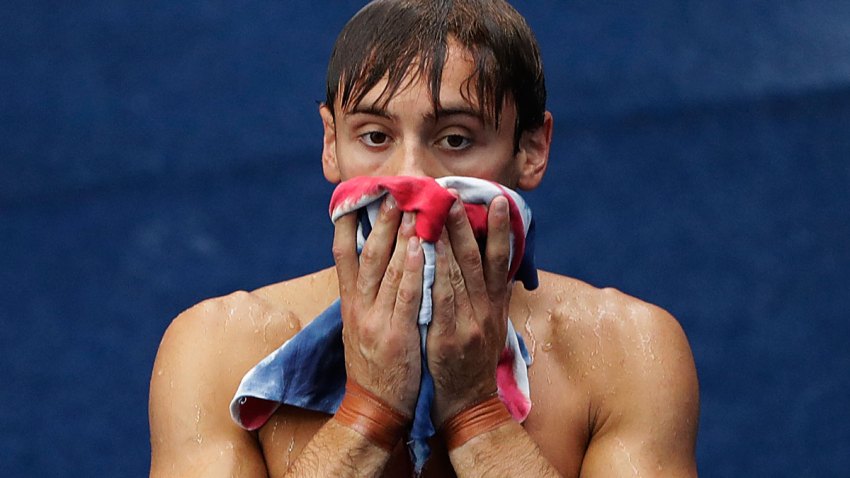 After huge scores in the men's 10m platform preliminary on Friday, there were plenty of missed dives and a number of shocking departures in the semifinal on a hot morning with little wind at the Maria Lenk Aquatics Center in Rio de Janeiro, Brazil.
China's Chen Aisen set the tone, totaling 559.90 points for first place. China's Qiu Bo took second place with 504.70 points and Mexico's Ivan Garcia finished third with 497.55 points.
But the real story Saturday morning was Great Britain diving icon Tom Daley, who failed to qualify for the final with 403.25 points and a last-place finish.
Daley, the reigning bronze medalist, delivered a near flawless program a day earlier, producing a massive score of 571.85 total points, which would have been enough to take gold in both the 10m final at the 2016 World Cup in Rio and the 2012 Olympic Games in London. But Daley missed his entry on his second, third and sixth dive on Saturday.
American David Boudia, the reigning gold medalist, was outside of qualification going into the final dive, but delivered an 88.20 back 2.5 pick with 2.5 twists to jump into 10th place and secure his chance to defend his Olympic title.
Fellow U.S. Olympian Steel Johnson will not be joining him. The 6-foot-2, 20-year-old closed a consistent if unremarkable list with his strongest attempt, scoring 82.80 in the sixth round after five dives in the 70s. But his 447.85 points left him in 13th place, one spot shy of qualifying for the final in his first individual Olympic event.
Copyright Rio2016