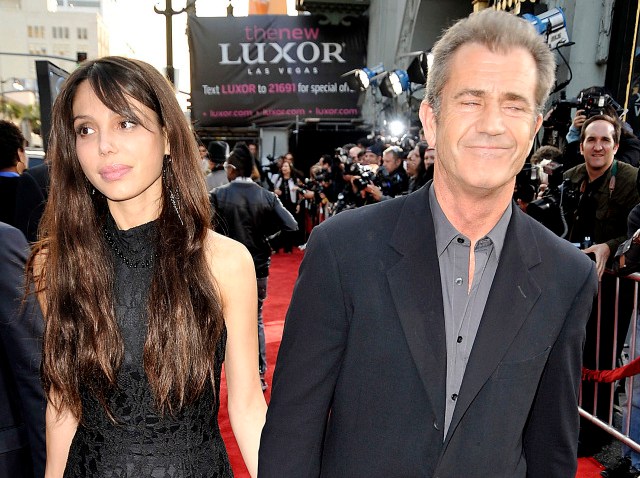 Mel Gibson and very pregnant gal pal Oksana Grigorieva aren't scheduling a walk down the aisle.
"Actually we have no plans to marry whatsoever," the 39-year-old piannist told a British television show Tuesday. "I haven't thought about it – we haven't spoken about it."

The child – which will be Oscar-winner Gibson's eighth and her second – is due in December. The singer says she is much calmer about her pregnancy this time around.

"I have a 12-year-old, so I've been a mother for 12 years – and of course, there is no first time mother's trepidation as such," Grigorieva said. "So naturally it's more relaxed, and I'm very dynamic so the pregnancy falls into my work schedule."

The December birth will cap an interesting year for Gibson, 53, and his new baby mama. In April, the actor's wife of 30 years, Robyn Moore, filed for divorce.