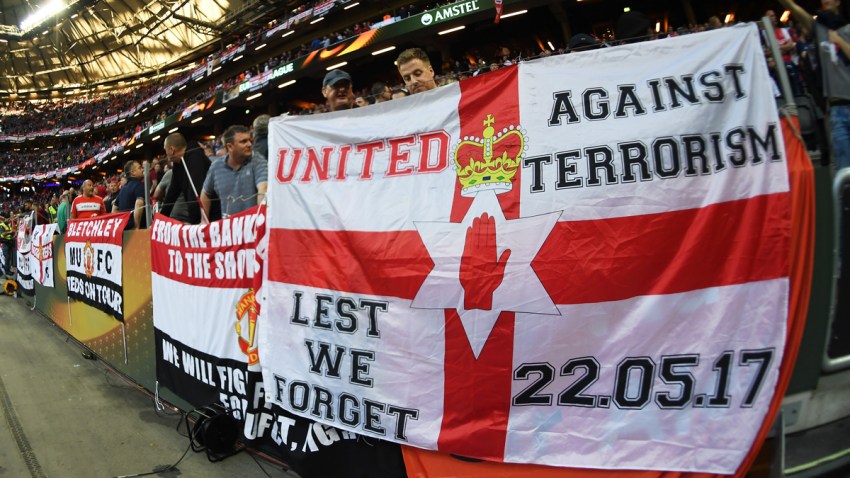 Sports may be trivial compared to the loss of 22 lives outside a concert Monday, but a triumph on the field for one of Manchester's most beloved sports teams gave the mourning city an emotional release, NBC News reported.
Manchester United beat Dutch soccer giants Ajax in the Europa League final in Stockholm Wednesday night, winning Europe's second most prestigious trophy.
"We won for Manchester, we worked for them, for the country," midfield star Paul Pogba said after the game. "We play for England, for Manchester and the people who died."
At a pub in the city's home, chants of "Manchester, Manchester, Manchester" rang out for the team and the wounded city.