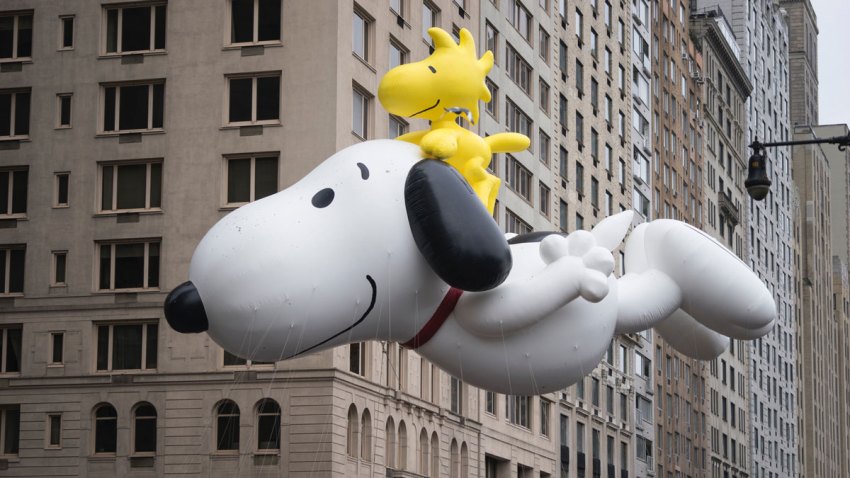 The line-up for the 89th Annual Macy's Thanksgiving Day Parade was released Monday, and includes more than 8,000 participants, from balloon handlers to marching bands to the Rockettes.
Mariah Carey, Questlove, the cast of "Sesame Street," Cirque du Soleil and Pat Benatar are part of the long list of performers scheduled for the event on November 26.
Joining them on floats are Andy Grammer, Panic! At the Disco, Plain White T's, Daughtry, Trey Songs, Jordin Sparks, and others. From Broadway, performances will include "Fiddler on the Roof," "Finding Neverland," "The King & I," "On Your Feet!," and "Something Rotten." In addition, spectators will get a sneak preview performance from NBC's "The Wiz Live!" which premieres Thursday, Dec. 3 (8 p.m. ET/PT).
Twelve marching bands will walk the parade route from 77th street to 34th in New York City.
Four new balloons have been added to the roster making the grand total of giant characters 17. Newcomers include Angry Birds' Red, the dinosaur mascot of Sinclair Oil, Scrat the saber-toothed squirrel and his acorn from the "Ice Age" film franchise, and an updated Ronald McDonald.
Spirit of America Productions, Kentucky Fried Chicken, Ocean Spray, Build-a-Bear, Hallmark Channel, and Peanuts Worldwide are sponsors of six new floats in the parade.
For an insider's look at the holiday procession, fans can check Macys.com/parade for regular updates including behind-the-scenes previews, animated videos and other exclusive content.
The 89th annual Macy's Thanksgiving Day Parade airs live on NBC at 9 a.m.–noon (all time zones) with an encore presentation to air same day from 2-5 p.m on November 26.