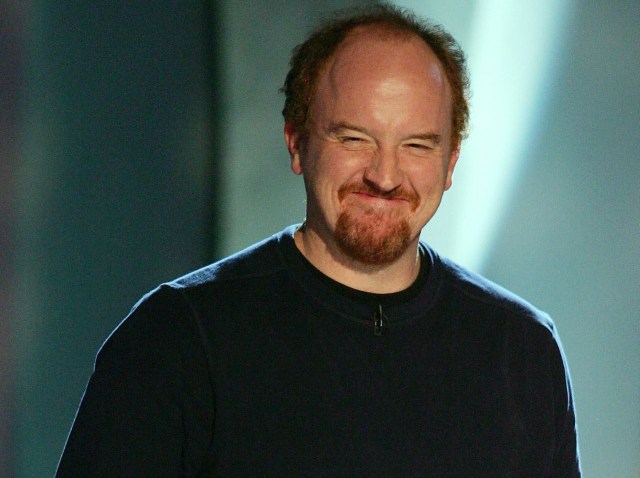 For someone who has taken the onset of his forties as a signal to give up ("I know too much about life to have any optimism"), Louis CK – or at least the character he plays based on himself in FX's "Louie" – is oddly persistent.
He follows a young tough to Staten Island after the teen humiliates him in front of a date. He (somewhat creepily) trails home a pretty, much younger supermarket cashier who wants nothing to do with him. He relentlessly skewers an attractive heckler until the audience's discomfort far exceeds any irritation she might have caused him.
Persistence, even in these odd forms, has paid off: the first season of "Louie" ends Tuesday night having firmly established itself as one of the year's most compelling new programs, propelled by an odd mix of anger and exasperation that yields off-beat humor.
While "Louie" has proven relatively consistent in its quality, the tone of the shows has been anything but – swinging wildly from surreal comic flights to awkward, cringe-inducing moments to mini-psychodramas.
One episode gave us an early Woody Allen-type fantasy in which a woman flees from Louie mid-date, making her escape in a waiting helicopter. He's had multiple strange encounters with men, including a southern sheriff who asks for a kiss and a dentist whose escapades are better left unrepeated. One moment, Louie is a sweet-in-his-own-way doting dad, the next he's telling his mother he doesn't love her.
The most recent episode shows Louie as a grade schooler during an extended flashback in which his religion teacher, a nun, recruits a doctor to describe in stark, clinical terms the excruciation Jesus experienced during the crucifixion. The doctor (who looks more like an undertaker) then commands little Louie to drive nails through a classmate's wrist.
The (hopefully) exaggerated look at Catholic guilt marked probably the oddest – and possibly the best – "Louie" episode yet. But there was little to laugh at, and the episode was all-but unrecognizable as the program that offered a hilarious early bit in which the comic scores with a 26-year-old turned on by older guys ("Your skin is all loose and a little dry. And you smell weird," she tells him).
We don't know which Louie we're getting week to week. That kind of unpredictability would be the death knell for many shows – particularly cookie-cutter sitcoms – but is a key element of the bluntly honest and often morose CK's twisted charm.
He may have professed to having given up on himself, but we haven't and neither has FX, which is bringing "Louie" back for at least one more season. We'll be back for more, hoping that unlike CK the man, "Louie" the show will age well.
Hester is founding director of the award-winning, multi-media NYCity News Service at the City University of New York Graduate School of Journalism. He is the former City Editor of the New York Daily News, where he started as a reporter in 1992. Follow him on Twitter.
Copyright FREEL - NBC Local Media