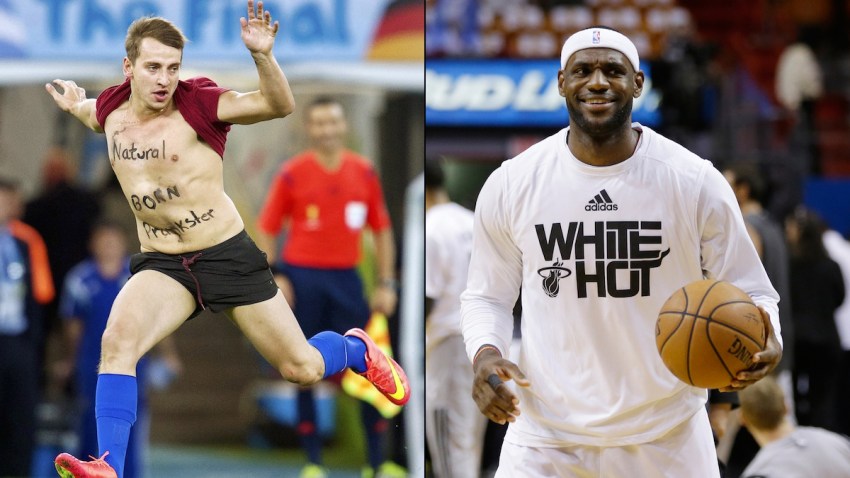 Basketball star LeBron James posted an Instagram video of a streaker who ran onto the field during the World Cup final showdown between Germany and Argentina.
The game was briefly delayed in the second half when a fan ran onto the field with the words "Natural Born Prankster" written on his chest, according to USA Today Sports.
The incident did not make it on air, as broadcasters cut away to a shot of Christ the Redeemer. James, however, managed to capture the moment and post it on Instagram, which you can see below.
The NBA star captioned the video: "Hahaha!! We're going streaking! Everyone's doing it. Man that was hilarious. #WorldCupFinal #Brazil"
Germany beat Argentina 1-0 to win the World Cup.

Recently, James announced he will be leaving the Miami Heat for the Cleveland Cavaliers.