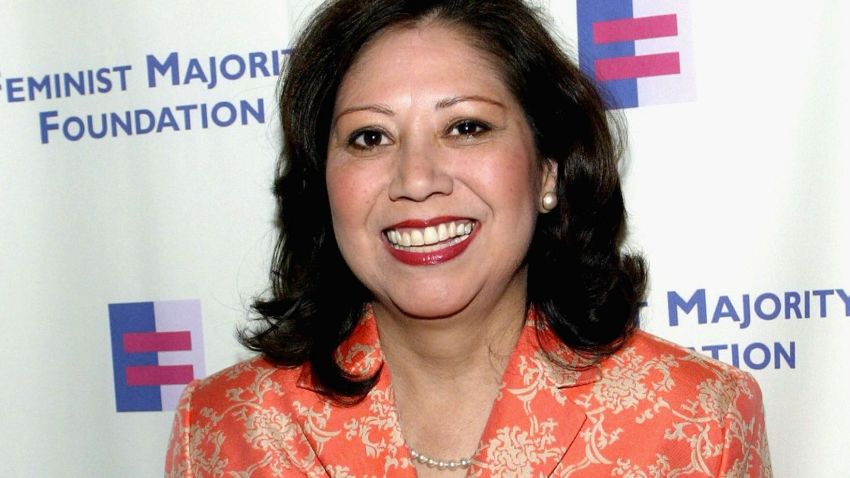 LOS ANGELES -- President-elect Barack Obama named San Gabriel Valley Rep. Hilda Solis as labor secretary Friday, hailing her as a champion for working families.
"When she received an award several years ago, she said fighting for what is just is not always popular, but it is necessary," Obama said at a news conference in Chicago announcing the appointment. "And that's exactly what she's done throughout her career, blazing new trails every step of the way.
"Whether it's creating green jobs that pay well and can't be outsourced or expanding access to affordable health care or raising the minimum wage in California, Hilda has been a champion of our middle class, and I know that Hilda will show the same kind of leadership and vision as secretary of labor that she showed in California and on the Education and Labor Committee by protecting workers' rights, from organizing to collective bargaining, from keeping our workplaces safe to making our unions strong."
The appointment drew praise from labor leaders.
California Labor Federation Executive Secretary-Treasurer Art Pulaski said Solis "has shown time and again that she's committed to protecting the interests of working families," citing her efforts as a state legislator to raise the minimum wage and in Congress to provide increased health care and for supporting trade legislation favorable to labor.
"With Solis at the helm, we're absolutely confident that the Department of Labor will return to its primary mission of looking out for the health and welfare of America's workers," Pulaski said.
Solis, D-El Monte, was first elected to Congress in 2000 and re-elected four times.
Now 51, she was first elected to office in 1985 as a member of the Rio Hondo Community College Board of Trustees and to the Assembly in 1992. In 1994, she became the first Latina elected to the state Senate, serving in that body for six years until becoming a congresswoman.
Solis received a bachelor's degree from Cal Poly Pomona and a master's degree in public administration from USC. She worked in the White House Office of Hispanic Affairs during the Carter administration, later becoming a management analyst with the Civil Rights Division of the Office of Management and Budget.
She will be the third Hispanic in Obama's cabinet. He has nominated New Mexico Gov. Bill Richardson to be secretary of commerce and Sen. Ken Salazar of Colorado to serve as secretary of the interior.
"I couldn't be prouder. Hilda Solis is going to be a great labor secretary," said Mayor Antonio Villaraigosa. "She is someone who understands that we've got to honor work. We've got to protect the basic rights and collective bargaining, the rights that workers have earned for workplace protections that have been completely eviscerated and unenforced over the last eight years."
Copyright AP - Associated Press