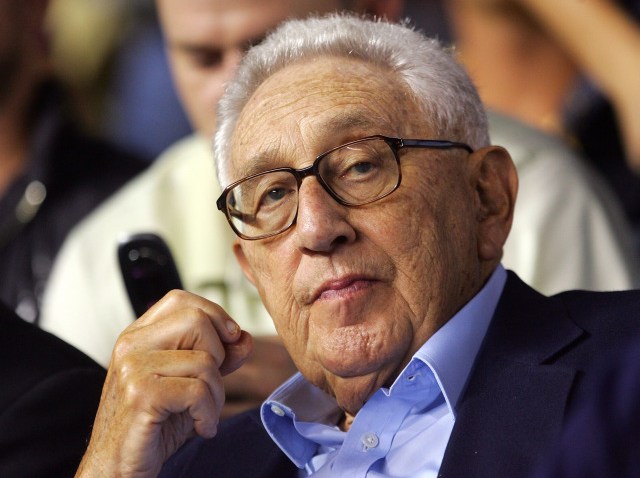 Former U.S. Secretary of State Henry Kissinger was hospitalized on Saturday after he complained of stomach pains, NBC News reported.
Officials at Yonsei Severance Hospital in the South Korean capital told the Korea Herald newspaper that Kissinger, 86, was recovering. NBC News reported that his ailment was "not serious."
"He will be discharged from the hospital tomorrow (Sunday) and fly to China," a source told the Herald.
Hospital staff said Kissinger, who was in Seoul to deliver a lecture on North Korea's nuclear program, was taken to there at around 11:00 a.m. local time on Saturday, after suddenly feeling abdominal pain.
Kissinger helped open formal relations between China and the U.S. and arms-control agreements with the Soviet Union under Presidents Richard Nixon and Gerald Ford.
He shared the Nobel Peace Prize with Le Duc Tho for the 1973 cease-fire which led to the withdrawal of U.S. troops from Vietnam.
Copyright MSNBC - MSNBC