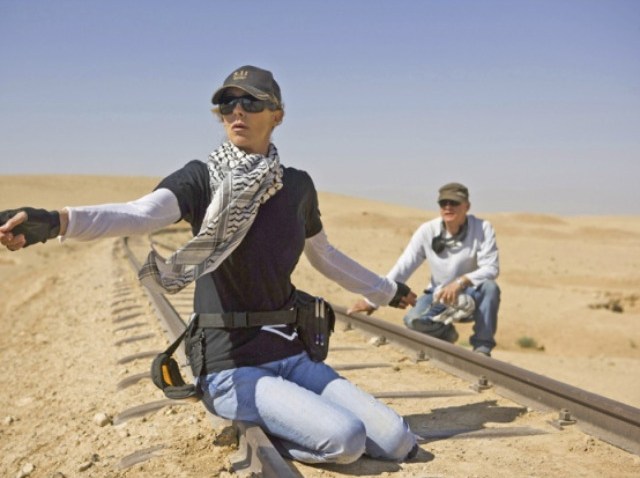 On the eve of Oscar nominations, the "Hurt Locker" is on a serious roll with director Kathryn Bigelow taking the top prize at the weekend's Director's Guild Awards.

"This is the most incredible moment of my life," said Bigelow, who became the first woman ever to take the DGA's top honors. The other DGA Award nominees were Jason Reitman ("Up in the Air"), Quentin Tarantino ("Inglourious Basterds") and Lee Daniels ("Precious").

While the group of directors -- along with Bigelow's ex-husband and "Avatar" director James Cameron -- will continue to battle it out through Oscar night, the award signifies big momentum for the film. The Los Angeles Times, which called Bigelow's win "shocking," pointed out that over the last 61 years, only six DGA champs did not repeat on Oscar night.