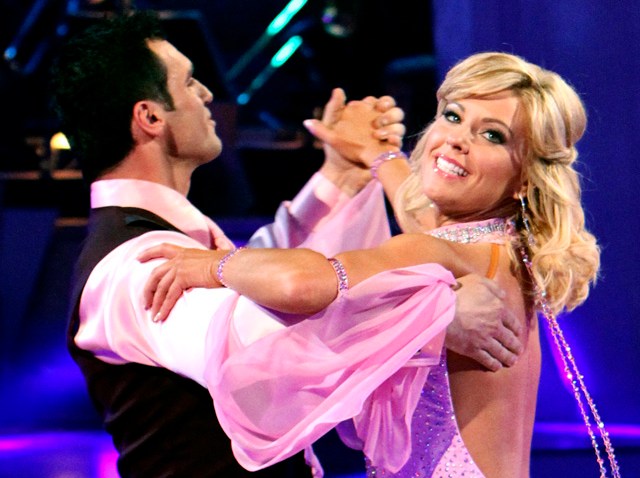 Regrets? Kate Gosselin has a few, but they don't include keeping a busy schedule.
In the second part of an exclusive "Today" show interview, aired one day after the mom of eight survived another sut on "Dancing with the Stars, Gosselin said she feels bdly about some of the things she said to and about ex-hubby Jon Gosselin in the past.
"I've learned that in the heat of the moment I have a sharp tongue, and looking back there are probably a lot of people that I love that I probably spoke to inappropriately," Gosselin told Meredith Viera in the appearance, scheduled to tout her new book, "I Just Want You to Know: Letters to My Children on Love, Faith and Family."
Earlier in the interview, Gosselin acknowledged that the children were hurt by their parents' well-chronicled and rancorous breakup. But she said she avoided taking shots at Jon Gosselin in the book, and also declined to blast back at the octodad, who is suing for custody of the kids and claiming Kate is an absentee mom.
Gosselin said her appearance on ABC's popular dance competition, as well as a new TLC reality show, "Twist of Kate," are all part of her effort to feed, clothe and house her massive brood.
"I don't see another option," she said. "I have eight children to provide for. This is a great opportunity.
"I'm enjoying what I'm doing and I'm grateful for the opportunity," she added.
On Tuesday, Gosselin lived to dance another week when viewers voted to keep her and pro partner Tony Dovolani and dumped soap star Aiden Turner. Gosselin said earlier she knew it was her fans and not her dancing ability that has spared her from elimination.