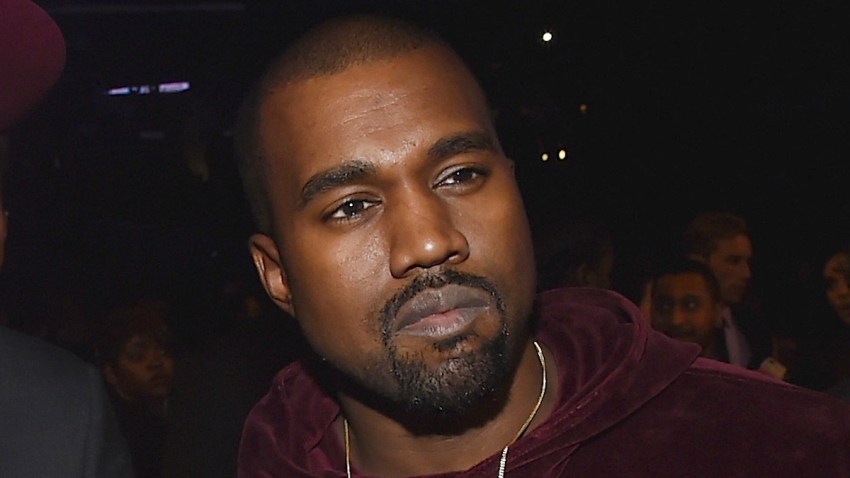 Everybody wins!
Kanye West's sense of humor (and impeccable timing) made a welcome appearance Sunday at the 57th Annual Grammy Awards—and the only thing missing was the fast cut to Taylor Swift in the audience.
Beck's "Morning Phase" was named Album of the Year, a category in which the now 44-year-old veteran of the alt-rock scene topped the likes of Pharrell, Ed Sheeran, Sam Smith and Beyoncé. And, in case your iTunes playlist is long and your memory short...
Remember the last time someone beat Beyoncé and Kanye West was right near by...?
Kanye positively killed when Beck took the stage and he pretended for a split second to be about to interrupt the singer's speech before shaking his head, apparently thinking better of it. From the audience, Beyoncé–the lady whose honor Kanye can't just help but defend–appeared to be saying to herself, "No, Kanye...noooo..." while Jay Z just looked like he could stare at this situation all day.
"Come back, come back," Beck encouraged Kanye as he took off. "I need some help."
But the smiling rapper, who performed at the Grammys for the first time in six years Sunday, had already rejoined his delighted-looking wife, Kim Kardashian, in the audience.
"Hi Prince," Beck, who had already notched a win for Best Rock Album tonight, tried to get his mind back on the task at hand, referring to the legend clad in head-to-toe orange who had just handed him his award.
[NATL] Grammys 2015: Best Moments
[NATL] Grammy Red Carpet 2015: Best and Worst Dressed
Copyright E! Online