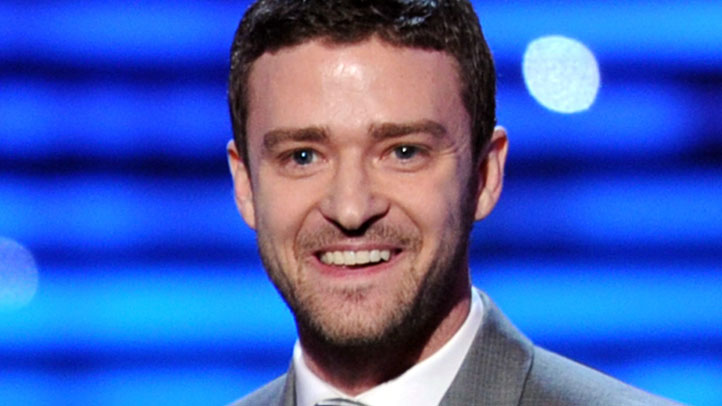 Justin Timberlake is three years older than his "In Time" co-star Olivia Wilde, but in their new big screen sci-fi project, the actress plays his mom.
Access Hollywood caught up with the stars at the Los Angeles premiere of the Andrew Niccol-directed movie, where they dished about the movie where time is a precious commodity and people's ages stop at 25.
VIEW THE PHOTOS: Celebrities Kissing & Smooching!
"It's probably going to be a problem for the audience," Justin, 30, said of Olivia, 27, when asked about casting the actress as his onscreen mom.
"But, in a good way," he added.
VIEW THE PHOTOS: Celebs Who Moved To Splitsville In 2011
Olivia told Access she jumped at the chance to play Justin's mom.
"It's fun to experiment with playing characters that you would never normally be offered," she told Access. "It takes a visionary like Andrew Niccol to think of a concept so far out that I would get to play Justin's mom. I'm younger than Justin!"
And making the movie – due out on October 28 – appeared to be a thrill for Justin.
VIEW THE PHOTOS: Sexy Shots Of TV-Star-Turned-Big Screen Babe Olivia Wilde
"Probably the most fun I've had yet," he explained. "I get to shoot guns, flip cars, kick a**, kiss a hot girl… It's like every boyhood fantasy I've ever had in the same movie!"
Copyright 2011 by NBC Universal, Inc. All rights reserved.
This material may not be published, broadcast, rewritten or redistributed.
VIEW THE PHOTOS: Justin Timberlake: From The Stage To The Red Carpet!
Related Content from AccessHollywood.com:
PLAY IT NOW: Justin Timberlake Talks Filming 'In Time'
PLAY IT NOW: Amanda Seyfried Sets The Record Straight On Justin Timberlake 'Trouser Snake' Comments
More from Access: [ Justin Timberlake 'In Time' Olivia Wilde ]
Copyright NBCAH - Access Hollywood