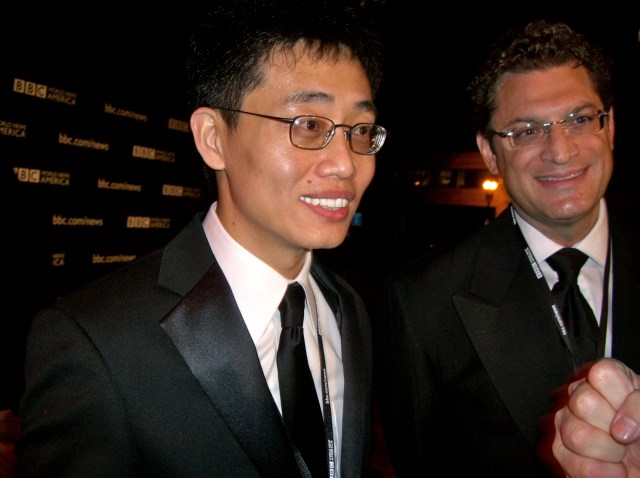 Justin Timberlake is a stand-up guy.
During his Sunday, Dec. 15, concert at the KFC Yum! Center in Louisville, the 32-year-old "Suit &Tie" singer arranged to allow one male fan on stage so he could propose to his girlfriend in front of the entire packed house.
In a video of the proposal, Timberlake walks to the side of the stage in between songs and asks for the fan's name. "Josh," he says, before introducing his girlfriend as Kim.
"Josh and Kim, why don't you make your way up here," Jessica Biel's other half says into the microphone, adding to the audience, "This is Josh and Kim."
He continues, "Josh called me earlier. He's got something he wants to tell you."
PHOTOS: Singers performing live on stage
The stadium then erupts into cheers before Josh gets down on one knee and pop the question to his lady. The lovebirds then share a passionate kiss while a smiley Timberlake claps for them from the side of the stage.
Too cute.
Timberlake tweeted a link to the proposal video, writing, "And then this happened in Louisville..."
Watch the sweet video for yourself!
PHOTOS: Star weddings we can't wait for
Copyright E! Online